Cleaning Procedures and COVID-19 Response
Unlike many of the other fitness organizations, Mobile Trainers was founded during the COVID-19 pandemic, and as such, cleanliness and sanitization are part of our company's DNA. Our entire business model was formulated with an unyielding requirement for a clean workout experience.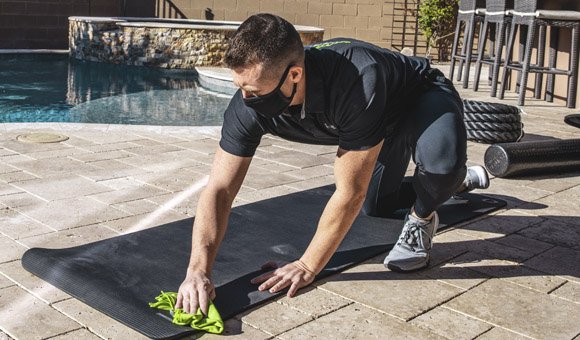 All equipment chosen by Mobile Trainers was intentionally selected for its ability to be easily cleaned and disinfected
Our cleaning procedures meet and/or exceed the CDC's guidelines in all applicable areas
Each member of our staff has been thoroughly trained on our cleaning procedures
Each piece of equipment will be both cleaned and sanitized following each use
Our trainers will each be wearing a mask throughout the duration of their visit
The session-by-session nature of our training operation provides for a very controllable environment, unlike other gyms/facilities, where we are always aware of what items require cleaning and disinfection. As such, Mobile Trainers can offer a much higher level of assurance of a clean and safe workout experience.


START WITH A FREE EVALUATION
SESSION!