Male Personal Trainers
Working out with personal trainers offers exclusive benefits for people at every stage of their fitness journey. You can expect unwavering commitment and motivation, accountability, and personalized guidance to help meet your fitness goals. With Mobile Trainers, we make personal training even more personal by bringing our services directly to your home for comfort and convenience, and by allowing you to customize virtually every aspect of your program. That also includes working out with a trainer of your choice, whether that's a female or male personal trainer.
Why Work with Male Personal Trainers?
Regardless of whether you choose one of our male personal trainers, you'll benefit from working with a skilled fitness professional who has been hand selected from the best in the industry. We're very picky about the talent we hire, which is why the men and women who work for us bring education and experience to ensure you get the best possible results.
For many men, working out with another man simply makes sense. Male personal trainers have first-hand knowledge of a man's physical composition. They understand how to structure workouts in a way that promotes maximum gains and the best results for the work you put in.
What to Expect from Our Male Personal Trainers
Whether your goal is to get stronger, leaner, or both, you can count on our male trainers to get you there. First, they'll meet with you during an in-home consultation to get to know more about your goals, fitness history, and expectations for the program. Then, they'll develop a tailored regimen designed to help you reap the greatest physical benefits. Our programs are centered on realistic time commitments and are appropriately challenging to help you bust past plateaus and never get bored.
In addition to our results-driven team of trainers, we also offer a number of tools to further support your success:
Free online workouts you can do in between your in-home training sessions
A complimentary 3D body composition scan to help you track your progress
A free app that makes it easy to log workouts, meals, and more
An optional nutritional plan for personalized dietary guidance
Available Services
Goals We Deliver
And Much More!
Requesting a Trainer
If you would prefer to work with a specific trainer from the list below, be sure to let us know! We strive to offer a completely customized fitness experience, and we will do our very best to place you with the trainer you've requested.
Justin
Training Director and Cofounder of Mobile Trainers, Justin has dedicated his life to fitness. Growing up a four-sport athlete, Justin swam competitively at Southwestern University in Georgetown, TX, where he earned a degree in communication. Following college, he began a career as a personal trainer and eventually became a Personal Training Director at LifeTime Fitness. Success came quickly and naturally in this role, transforming his club into a top performer in the nation. Still, after nearly 15 years in the fitness industry, Justin's passion remains focused on his clients and his staff. He enjoys nothing more than helping them realize their potential and become their optimal selves.
James (Dallas)
James Is a NASM certified personal trainer with over 5 years of experience. Since his youth, he's always had an affinity for sports and exploring the capabilities of the human body. After spending 7 years in the military, he discovered a passion for helping others reach their potential in a safe and consistent way.
Working with a multitude of people of different cultures and experiences, he understands that no 2 individuals are alike. Everyone is different a requires a program to fit their needs and goals. He has experience with working with a multitude of people of all ages and capabilities.
James is proficient in resistance training, plyometric/ athletic performance training, cardiovascular training and correctives. Fitness for James is about empowerment. He wants you to be healthy and capable to do what brings you the most joy for as long as possible!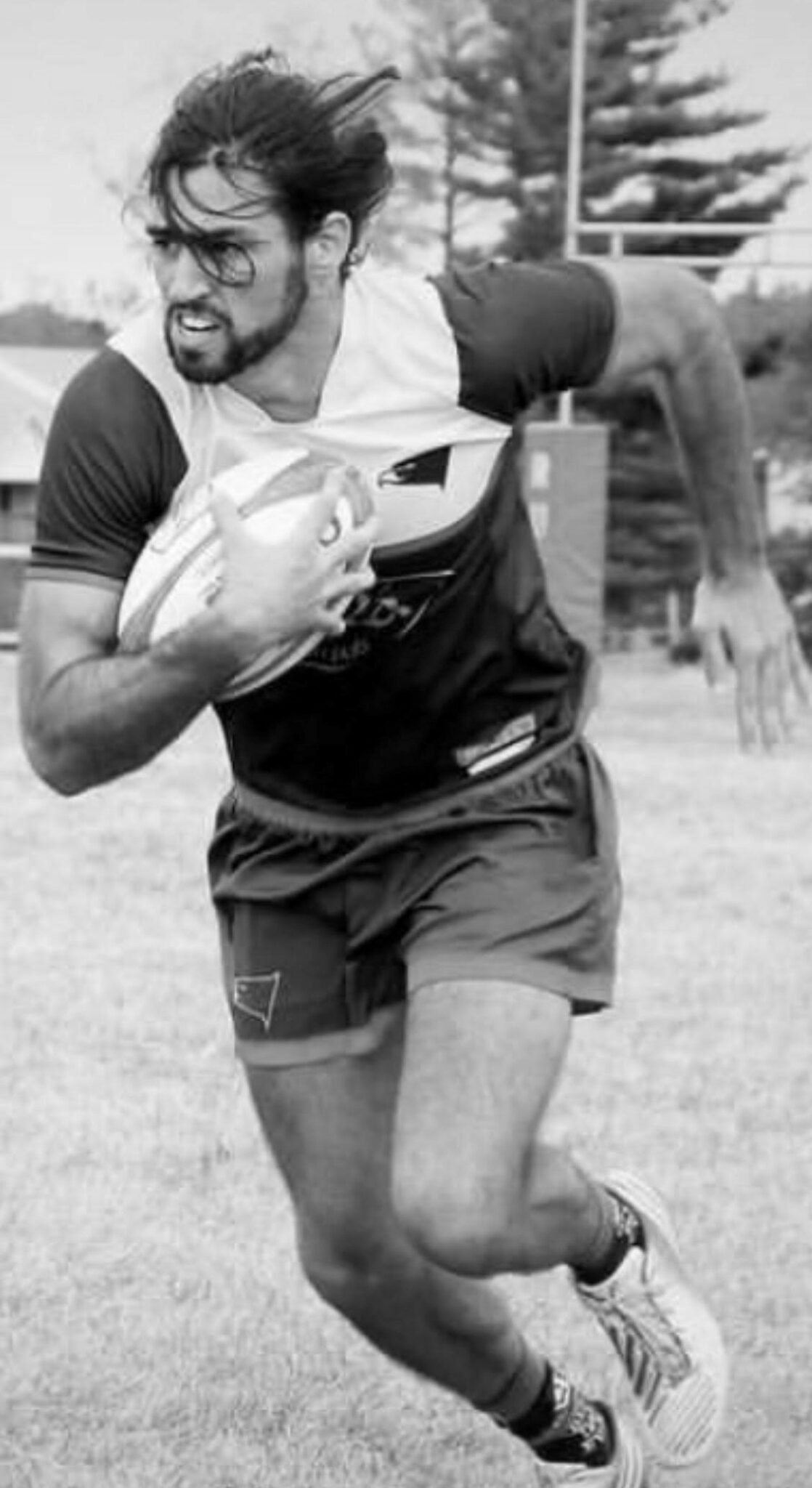 Steven (Phoenix)
Steven graduated with his bachelors degree in exercise science from University of Southern Indiana, where he also played four years of club Rugby. He tries to live by the four components of rugby; move forward, support, apply pressure, and continuity. Under these four values we can accomplish many of our life goals.
Recently moved from Indiana. Steven has been training since college graduation but has been involved in sports since he could run. He is a ACSM personal trainer certified, and he specializes in proper movement technique (biomechanics), performance preparation and muscle utilization, and post-workout recovery. Steven implements strength, aerobic, balance, coordination, and mobility into all of his workouts. He's worked with numerous ages.
He is always seeking to expand his knowledge of health and wellness. His focus is on helping his clients perform in sports, the gym, and improving how they feel during activities of daily living.
Steven is married with two dogs and our tortoise. He enjoys traveling, sports, comedy, and music. Most importantly, he looks forward to working with you!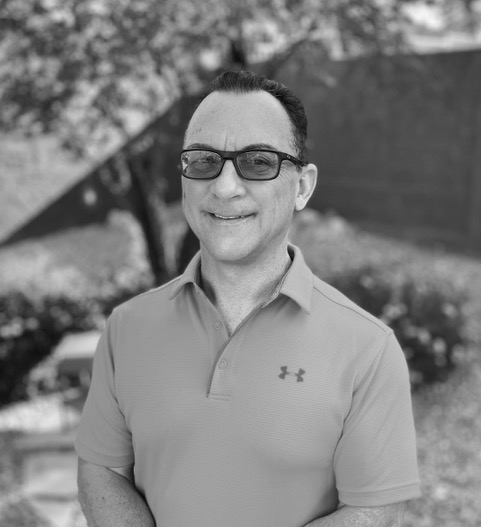 Ron (Phoenix)
Ron is a NASM certified personal trainer and corrective exercise specialist with over 4 years experience. Coming from a family with a history of heart disease, diabetes, and cancer, his health and fitness journey was born. In his mid- twenties, he became a competitive bodybuilder and moved onto being a competitive cyclist. He enjoys working out, cycling, and living a healthy lifestyle.
He believes exercise, nutrition, and mental health all work together for the success of the individual and all need to be considered for overall health improvement. He feels one of the most important attributes as a trainer is helping everyone learn proper health and fitness techniques and how to incorporate exercise into their daily lives in a fun and healthy way so they can experience and enjoy the life and activities they want.
All ages have been able to benefit from Ron's expertise with a wide range of goals including: post physical therapy/recovery; muscle imbalances through corrective exercise and flexibility/mobility.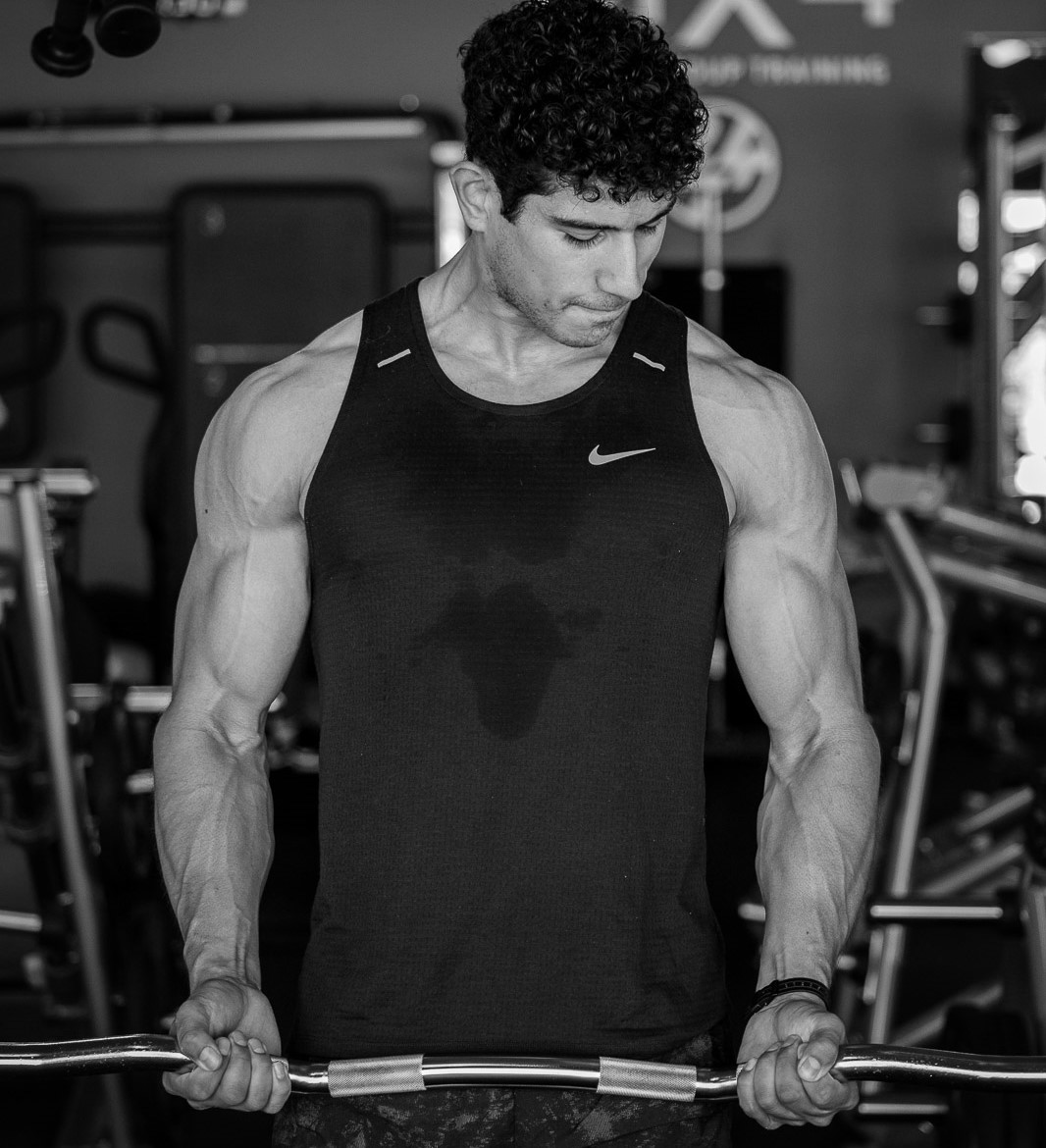 Nelson (Dallas)
Nelson has an overwhelming affinity for Fitness and nutrition, holding a BS in Nutritional Sciences, and is a NASM Certified Personal Trainer. He lives by the principle that each day is an opportunity to become a better version of yourself, and not just physically, but mentally and emotionally as well.
With over 12 years experience in resistance training, and an athlete at heart, he is highly skilled in gaining muscle mass and sports performance. Also, having dealt with sports injuries (knee,hip,ankle) and nutritional deficiencies throughout his youth, he is talented in helping overcome injuries, and weak points in the body.
As a natural bodybuilder and expertise in nutrition makes him proficient in body-fat reduction and weight loss/gain in a sustainable way. Having worked with all ages, he practices training for longevity, along with symmetry and balance.
Nelson's favorite sport is volleyball because of his high vertical leap and plays both sand volleyball and middle blocker in indoor volleyball.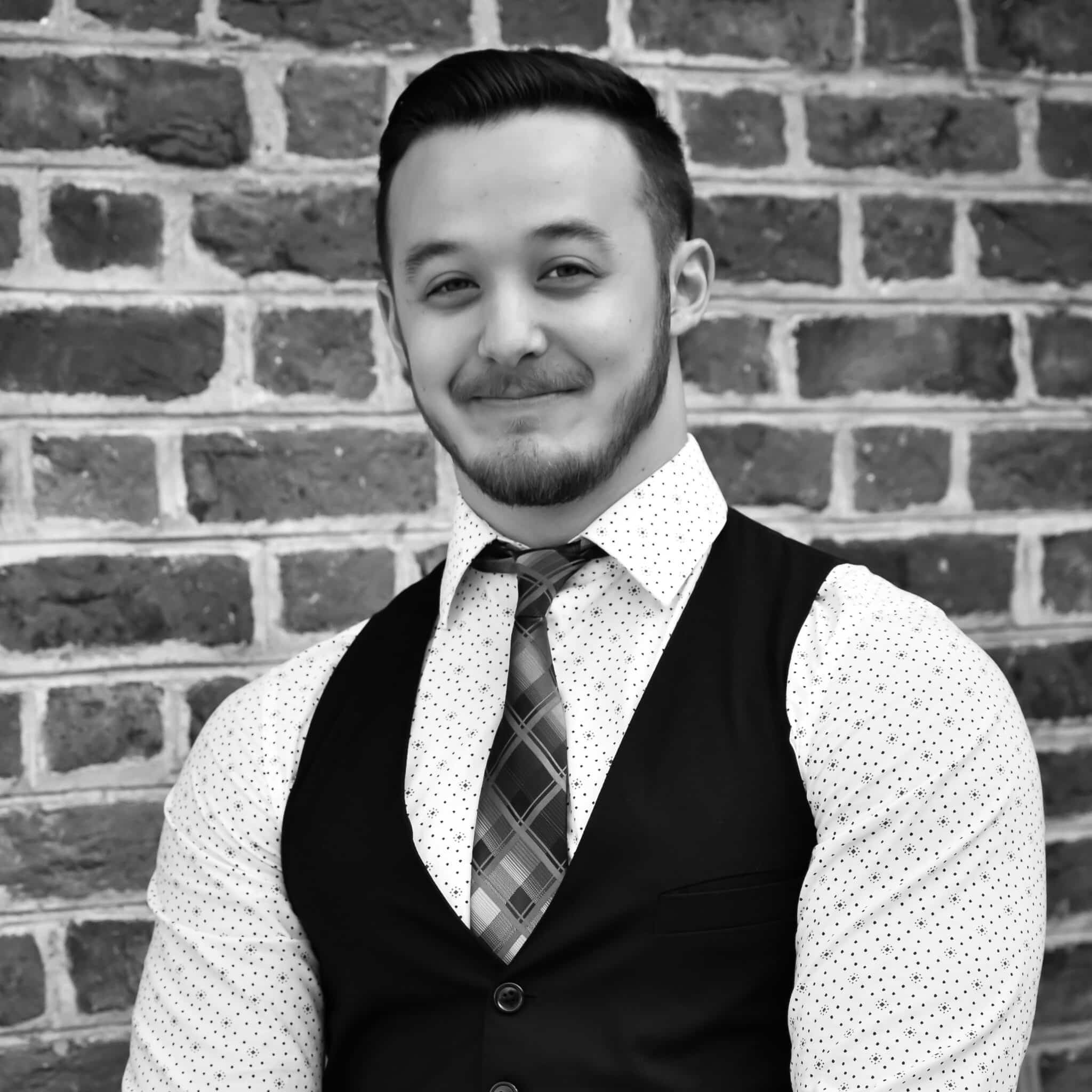 Justin H. (Phoenix)
Justin is a NASM certified trainer with a B.S. in Science. he comes from owning and operating a personal training studio on the east cost. He has also competed in bodybuilding and powerlifting competitions through the NPC and USAPL committees.
Justin specializes in an array of exercise methodologies that are able to assist individuals in their fitness journey regardless of their age, past injuries, or current physical condition. He prides himself on this attention to detail in technique and has been known for providing workouts that leave his clients with consistent improvement and a sense of accomplishment.
Justin's main focus is to use his expertise and knowledge to promote healthy lifestyles, encourage positive physical change and assist individuals in meeting their fitness goals.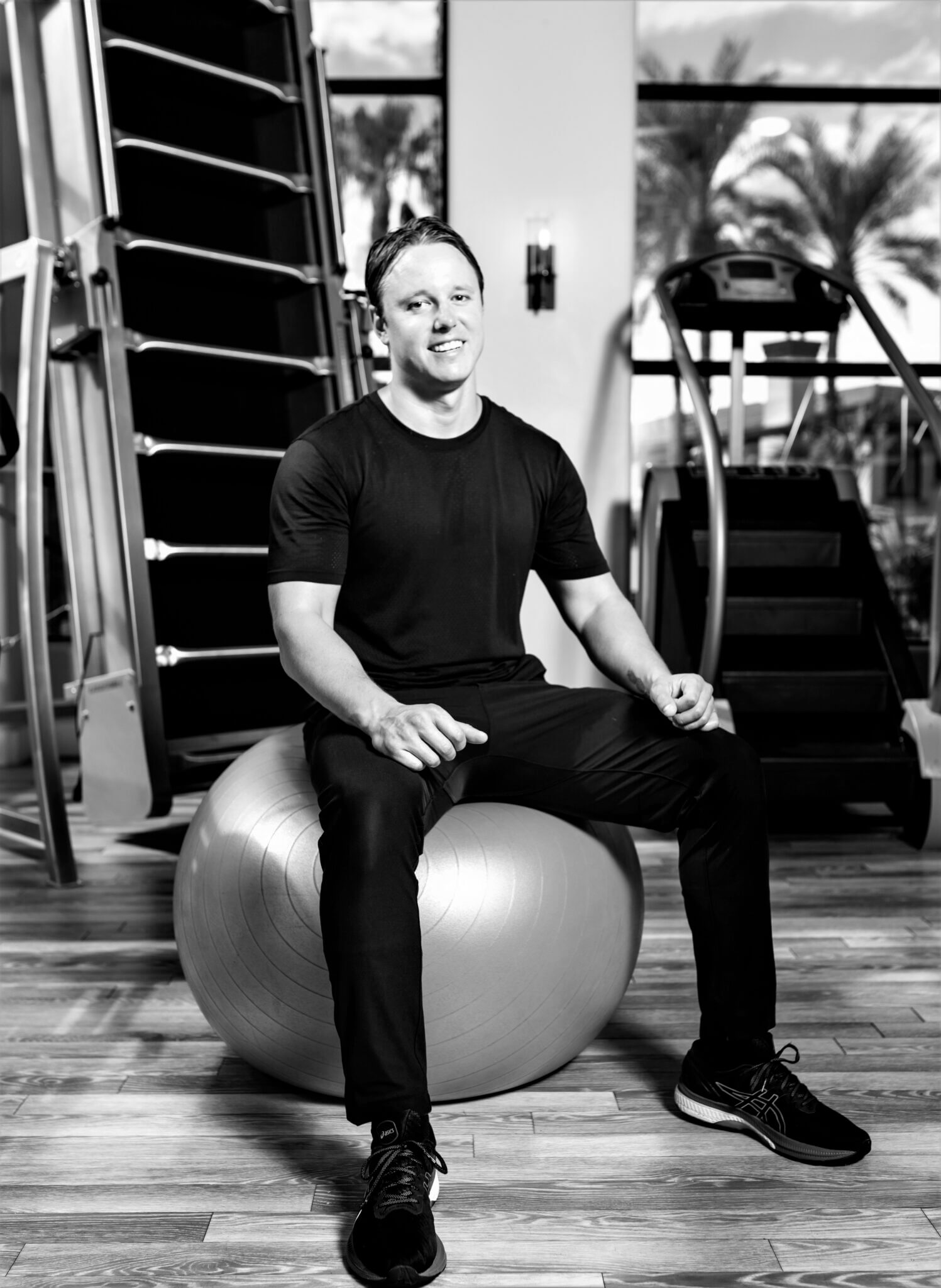 Kiefer (Phoenix)
Kiefer is a NSCA Certified Strength and Conditioning Specialist and holds a B.S. in Business Management from Providence College. He has over 12 years of experience in the fitness industry and holds additional certifications with USA Weightlifting, The National Academy of Sports Medicine, and Peak U Pilates.
He is a former Division 1 Lacrosse Player who also obtained his first career position as a NCAA Strength and Conditioning Coach for his Alma Mater. While maintaining a specialization in strength and conditioning, Kiefer transitioned to personal and large group training at Equinox Health Clubs in both the New York City and Washington D.C. markets and later Life Time Fitness in Scottsdale where he headed the company signature strength and conditioning program, Alpha™.
He has worked with a wide range of clientele from professional, collegiate, and high school athletes to business executives, doctors, and philanthropists. He has also dedicated a significant amount of his time helping a plethora of clients recover from high level injuries and various body conditions.
Kiefer's training style is very similar to reverse engineering. He wants clients to feel empowered in their own personal process and autonomous with the outcome. More than anything, Kiefer treats the entire body and prides his work on being multi faceted in approach. He is so dedicated to helping others that he even took a service trip to Uganda, Africa to train the continent's first national lacrosse team as recognized by the Federation of International Lacrosse.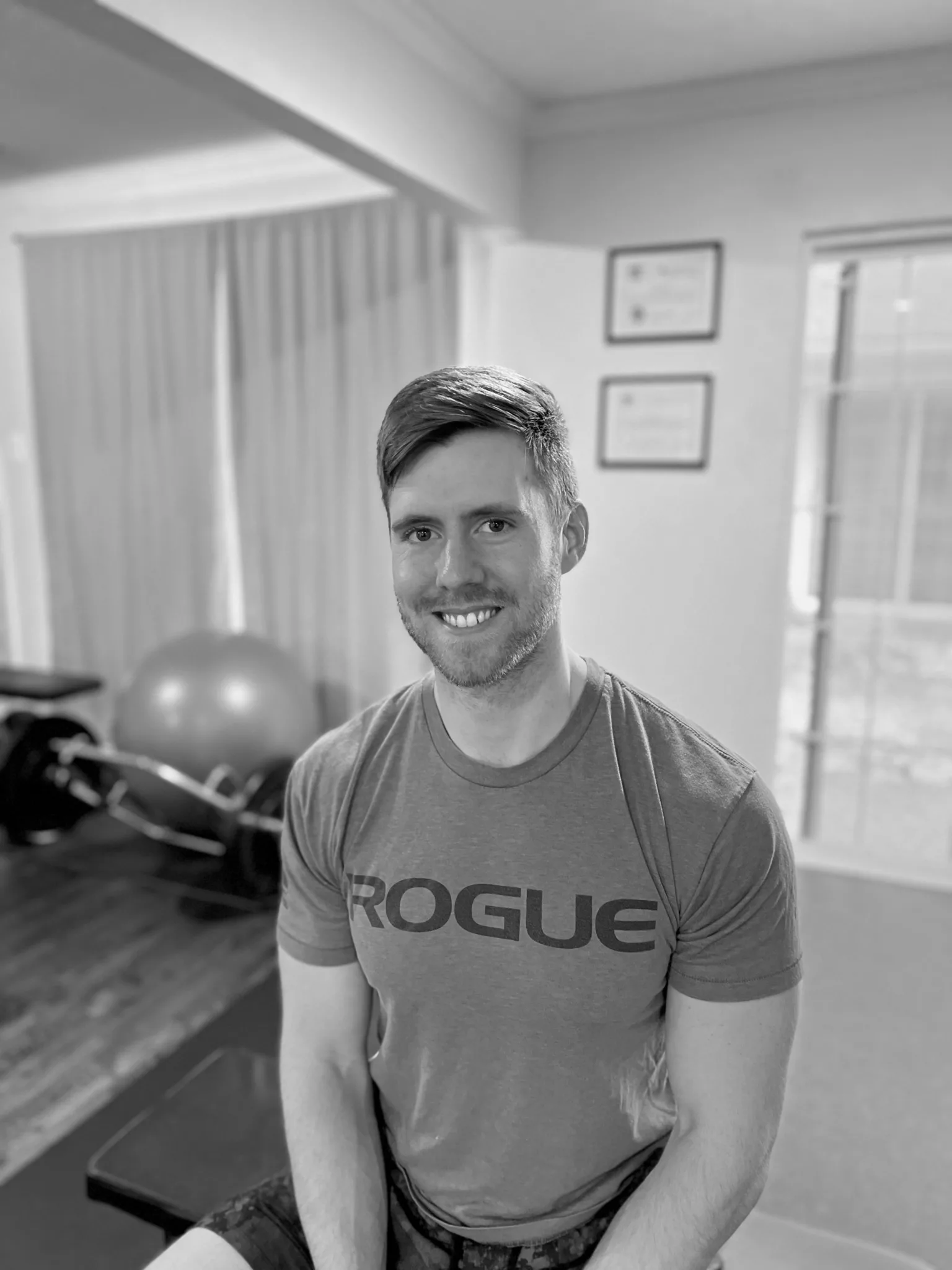 Jesse (Dallas)
Jesse has over 10 years of experience in the fitness industry, training people of all ages and experience levels, from 15-year-olds to 80-year-olds. He specializes in body recomposition and helping his clients create a healthy relationship with fitness that is sustainable. Jesse has certifications from NASM, and biomechanics specialist certification through NESTA. .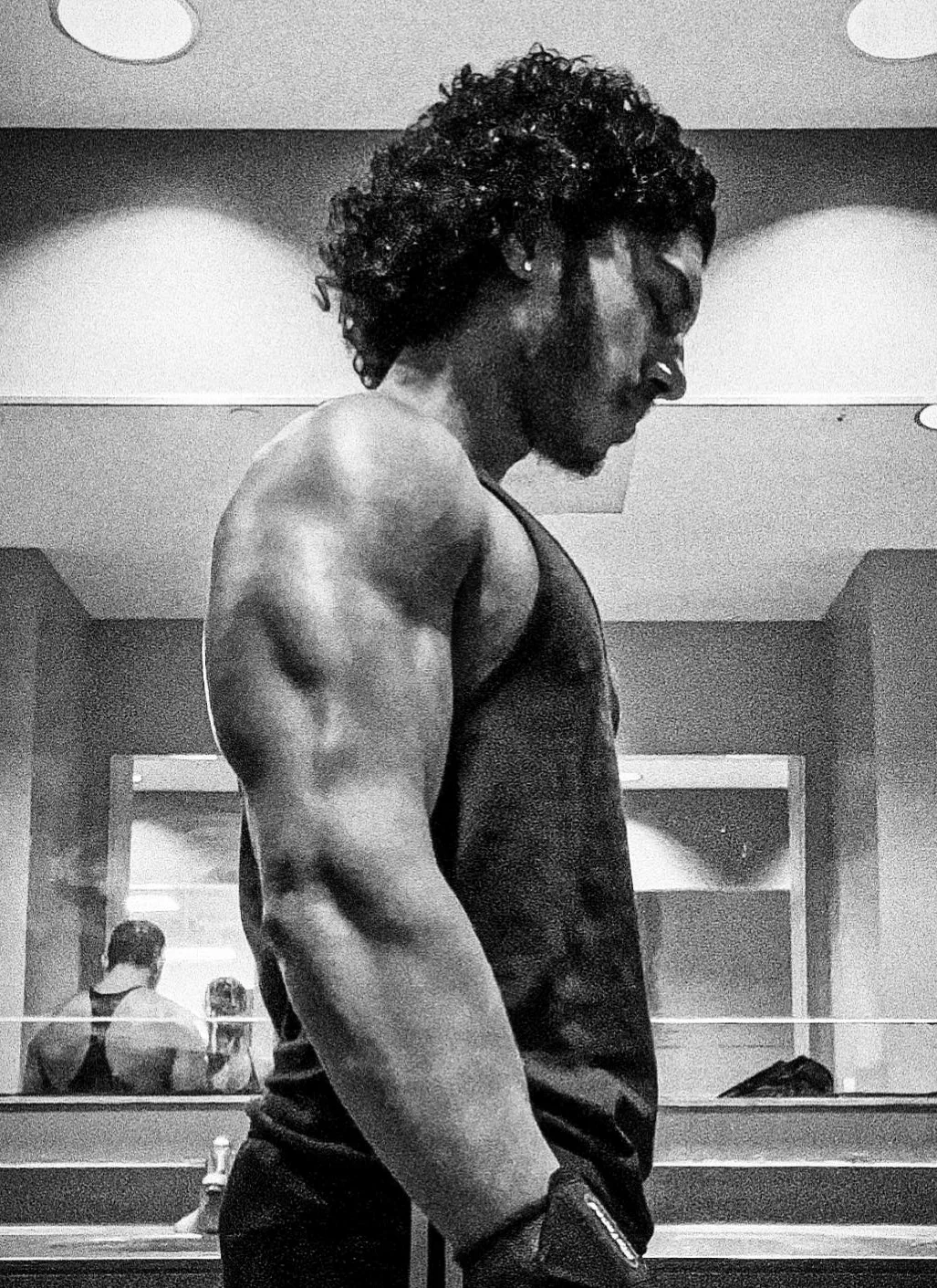 Paul (Miami)
Paul is a bodybuilder & certified personal trainer with over 10 years of experience. He moved from New York and was one of the most popular trainers working at the biggest LA Fitness in the country, working with clients from just about every demographic you can find. Paul enjoys seeing people physically transform and get the results they want. Nothing is more satisfying to him than being able to empower someone and have them become a better version of themselves that they genuinely feel good about. He enjoys teaching people how to live a sustainable long term healthier life. Seeing a client happier and healthier is what fuels him.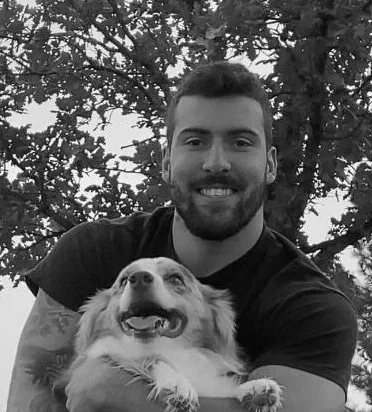 Holton (Phoenix)
Holton is a ISSA Certified Personal Trainer who specializes in strength training. He has a passion for helping clients become more confident in themselves and in the weight room. New to Phoenix from Colorado, Holton likes to spend his time hiking and taking his dog Griffin to the dog park. He also enjoys cooking healthy meals that help him maintain his lifestyle as a competitive powerlifter.
He enjoys focusing on using correct body mechanics and increasing mobility while still creating a fun and challenging workout. Holton is a Precision Nutrition certified nutritionist which he utilizes to educate clients on how to make healthy choices in their life. He has experience with a variety of clients ranging from all ages. Looking forward to helping future clients reach their fitness goals!
How to Get Started
If you're interested in working with Mobile Trainers, simply give us a call or schedule a complementary consultation via the form below, and a member of our staff will contact you shortly to confirm an appointment. We look forward to joining you on your fitness journey!


START WITH A FREE EVALUATION SESSION!
Schedule a free session now, and let one of our Mobile Trainers come to your home to discuss how we can help you reach your goals and change your life for the better.