M

ALE

P

ERSONAL

T

RAINERS
DELIVERED TO YOUR HOME
Fill Out the Form to Schedule a Free Consultation.
Train With Our Male Personal Trainers!
Enjoy the benefits of training with our elite male trainers. They can provide all the expertise, motivation, and guidance you need, from the comfort of your living room.
Available Services
Goals We Deliver
Male Personal Trainers
Working out with personal trainers offers exclusive benefits for people at every stage of their fitness journey. You can expect unwavering commitment and motivation, accountability, and personalized guidance to help meet your fitness goals. With Mobile Trainers, we make personal training even more personal by bringing our services directly to your home for comfort and convenience, and by allowing you to customize virtually every aspect of your program. That also includes working out with a trainer of your choice, whether that's a female or male personal trainer.
Why Work with Male Personal Trainers?
Regardless of whether you choose one of our male personal trainers, you'll benefit from working with a skilled fitness professional who has been hand selected from the best in the industry. We're very picky about the talent we hire, which is why the men and women who work for us bring education and experience to ensure you get the best possible results.
For many men, working out with another man simply makes sense. Male personal trainers have first-hand knowledge of a man's physical composition. They understand how to structure workouts in a way that promotes maximum gains and the best results for the work you put in.
What to Expect from Our Male Personal Trainers
Whether your goal is to get stronger, leaner, or both, you can count on our male trainers to get you there. First, they'll meet with you during an in-home consultation to get to know more about your goals, fitness history, and expectations for the program. Then, they'll develop a tailored regimen designed to help you reap the greatest physical benefits. Our programs are centered on realistic time commitments and are appropriately challenging to help you bust past plateaus and never get bored.
In addition to our results-driven team of trainers, we also offer a number of tools to further support your success:
Free online workouts you can do in between your in-home training sessions
A complimentary 3D body composition scan to help you track your progress
A free app that makes it easy to log workouts, meals, and more
An optional nutritional plan for personalized dietary guidance
Requesting a Trainer
If you would prefer to work with a specific trainer from this list, be sure to let us know! We strive to offer a completely customized fitness experience, and we will do our very best to place you with the trainer you've requested.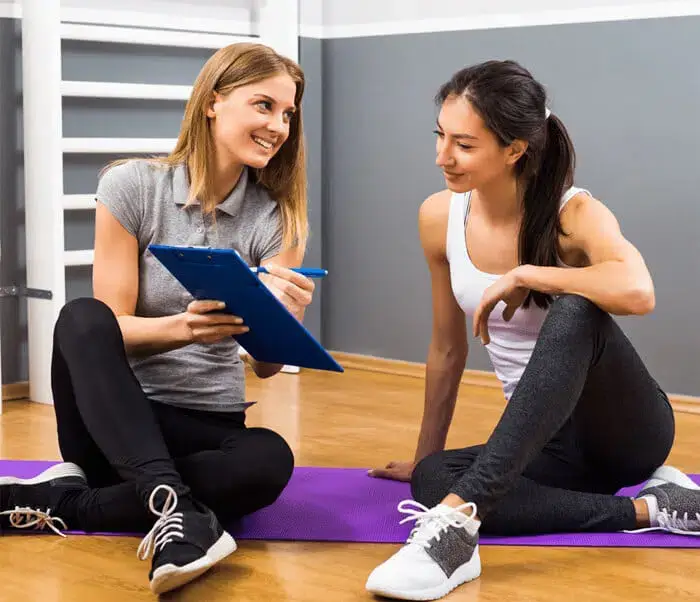 BOOK A FREE SESSION NOW.
Please fill out the information below to schedule a free evaluation session. One of our trainers will get in touch with you.