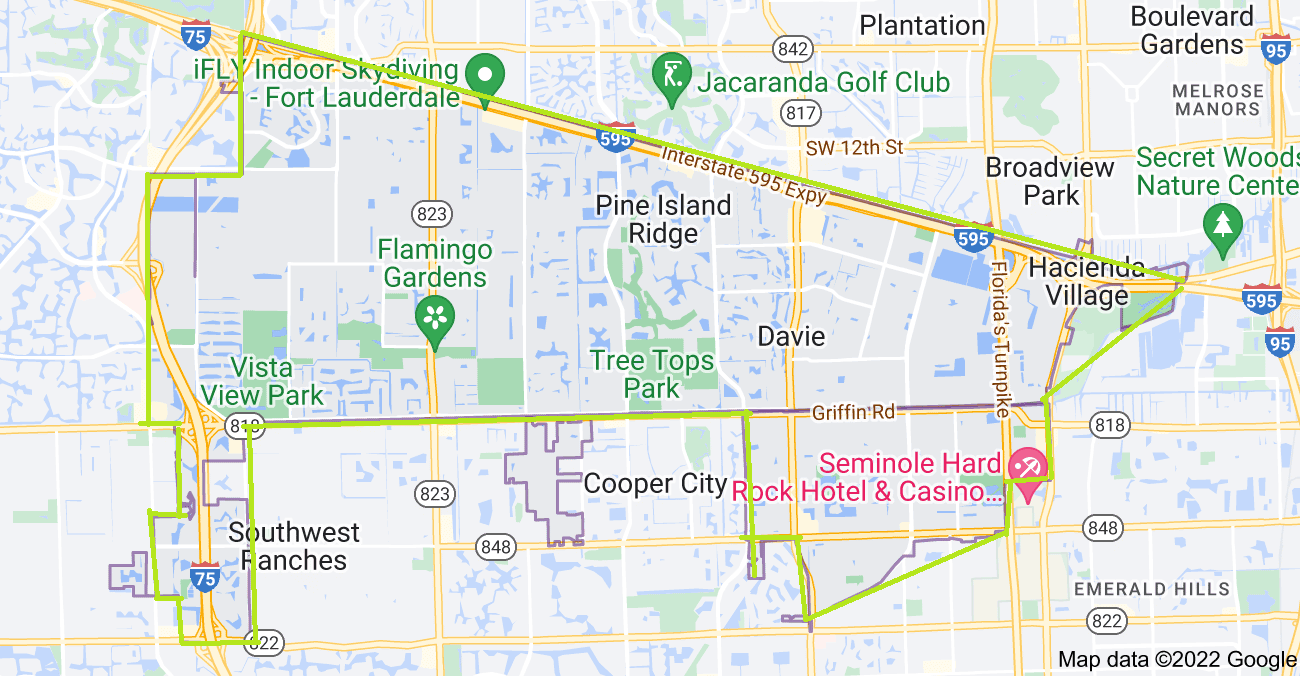 Our Davie Personal Trainers
Coverage Status:
Fully Covered
Number of Available Trainers: 3
Located in the Miami metro area, Davie, FL offers lots of options for gyms and fitness clubs. But going to the gym to workout means taking the time to drive there, park, change in the locker rooms, and wait for machines to open up. Worse yet, you might even log hours at the gym without getting the fitness results you want.
Our Davie personal trainers aim to change that with results-driven personal training in your own home. Maybe you've already spent months at the gym without making the progress you're after, or perhaps you've hit a wall in your fitness and get past it. Or, maybe you just need some expert guidance to maximize your efforts. No matter what brings you to us, your best shot at reaching your goals is working with our professional trainers who can provide focused, one-on-one fitness guidance in the environment where you're most comfortable.
Working with Our Davie Personal Trainers: The Key Difference
Mobile Trainers removes the complexity and guesswork of solo gym workouts and instead provides a customized personal training program with all the equipment you need. Unless you're a powerlifter, you don't have to work out on gym machines to get results. What you do need is the expertise and guidance of trainers who understand your current fitness level, goals, and expectations.
Our trainers will get you started with a complementary in-home evaluation. During this initial visit, we get to know each client's objectives. This helps us craft a training program that's customized just for you. Clients come to us with a wide range of needs, ranging from senior wellness to postpartum fitness and everything in between. Whether your goal to shed weight, increase strength, or a combination of factors, trust our team to get you there.
Our training sessions typically take place two to three times a week. In between your sessions, you can use free online workouts with video tutorials to help you stay on track and keep costs down. You can even log your workouts through our convenient app to stay accountable. Speaking of accountability, our trainers are so dedicated to delivering results that they track your changes consistently each month. With a state-of-the-art 3D body scan, we'll gain insights into your body composition improvements. Not only does provide proof that your efforts are paying off, but it also gives our trainers an ongoing roadmap to continue tailoring your workouts as you gain fitness.
Start Your Transformation Now
Our Davie personal trainers are ready to support you in becoming the best version of yourself. Start your training journey by booking your free in-home consultation with the form below.
Watch to Learn More About Mobile Trainers


START WITH A FREE EVALUATION SESSION!
Please select the button below to schedule your initial complimentary evaluation, and a member of our staff will come to you to discuss how we can help you achieve your goals.