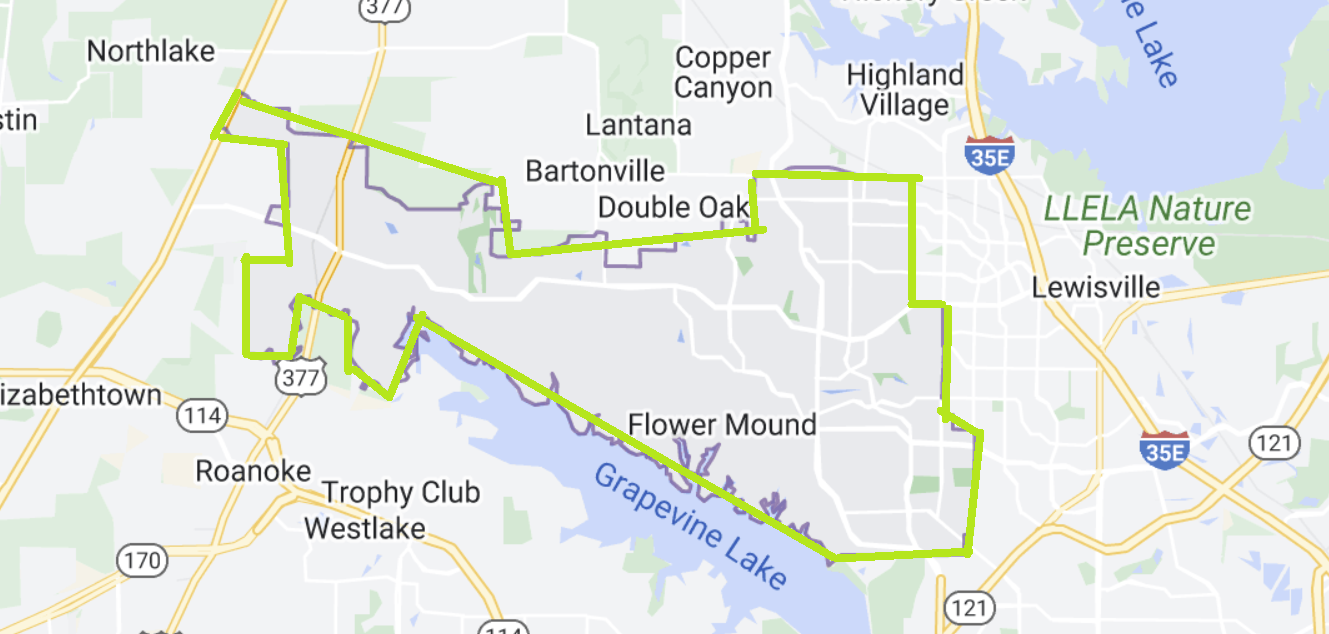 Personal Training Flower Mound, TX
Coverage Status:
Fully Covered
Number of Available Trainers: 5
Situated northwest of Dallas and northeast of Fort Worth, Flower Mound, TX has both locally-owned and chain gyms offering dozens of conventional fitness classes, equipment, and opportunities to get active. While those options certainly suit some lifestyles, many other people are seeking something a bit different. For a highly focused and effective workout that you can do in the comfort and privacy of your own home, turn to Mobile Trainers personal training professionals.
Our Flower Mound personal trainers have been hand-selected to bring you the best of the best in the fitness industry. We accept just one percent of the applicants who seek employment with us, ensuring our clients receive the greatest level of expertise, knowledge, personalized attention, and guidance. You can expect a dynamic fitness experience that marries the convenience of in-home personal trainers with the quality of an in-gym experience — and best of all, noticeable results.
What to Expect From Our Flower Mound Personal Trainers
Get started on your fitness journey with a complimentary in-home initial training session. Your trainer will use this as an opportunity to get all the information needed to know you, what your current fitness experience looks like, and what your long-term fitness goals entail. They'll also fill you in on what to expect from the program and answer any questions you may have. If you feel it's a good fit, they'll go on to create an individualized training regimen built on accelerating the results you're after.
You'll meet with your personal trainer two to three times a week, with every element of the program being completely customizable. Choose your personal training professional, decide whether to work out with a partner or solo, and determine whether you want to add an optional nutrition component for dietary recommendations. Work out inside in a space as small as 10' x 10', or in an outdoor space on your property.
How Our Personal Training Programs Help You Get Results
Unlike other personal training professionals who are driven to make sales and upsell their products and programs, our team is driven exclusively by results.
Your age shouldn't be an issue for you to start with personal training. We enjoy helping people achieve and accomplish their goals. It doesn't matter if you're looking for weight training, weight loss or simply having fun, or if you're focused on cardio, getting in shape or improving your health to transform your life, we're just as committed to your goals as you are. We aim to cultivate a true partnership through which you can stay motivated and build success continuously.
To track your progress, you'll have tools like our convenient app for logging workouts and nutrition, as well as a free 3D body composition scan that will take your metrics each month. Use this tool to see changes in body fat and muscle gain for insights that you won't get from the scale alone.
Ready to start making changes together? Contact us for your first session. Sign up for your free in-home trial session with one of our Flower Mound, Texas personal training professionals here.


START WITH A FREE EVALUATION!
If you're interested, please select the button below to schedule your initial complimentary evaluation, and a member of our staff will come to you to discuss how we can help you achieve your goals.