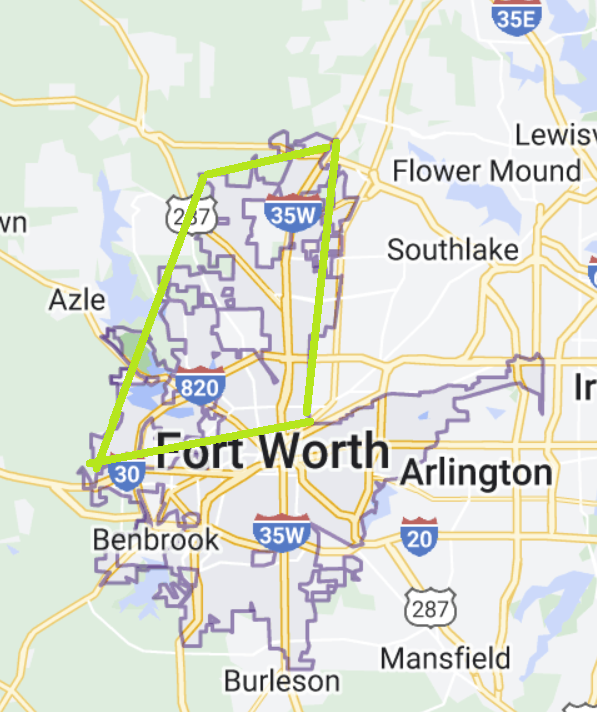 Our Fort Worth Personal Trainers
Coverage Status:
Partially Covered
Number of Available Trainers: 1
The 12th largest city in the U.S. and one of the fastest growing metropolitan areas, Fort Worth, TX is home to sprawling gyms, boutique fitness studios, and everything in between. It's also home to busy residents with packed schedules, for whom spending hours at the gym is simply not a possibility. If you're short on time but have big fitness goals, we're here to help.
Our Fort Worth personal trainers remove the complexity of the gym shuffle without sacrificing quality. We bring detail-oriented, customized workout plans and equipment into your home, coupled with training expertise to help you improve in fitness. Whether you have specific goals for strength, weight loss, or another type of objective, you can rely on our trainers for support and encouragement through every step.
What's Different About Our Fort Worth Personal Trainers?
While you could certainly go for personal training sessions at a bustling gym, you'd still have to fight off crowds in the parking lots, changing rooms, and when using equipment. Plus, some people just prefer not having to exercise in front of an audience, or worry about swapping germs in enclosed spaces. We get it, which is why we eliminate all those concerns by bringing the workout to you.
Our program starts with a free in-home training session, which will help our trainers get to know more about you and your goals. This is also the perfect opportunity for you to learn more about Mobile Trainers to decide whether our personal training is right for you. If it feels like a good fit, our trainers will develop a program that caters to your unique fitness needs and where you're at in your journey. From there, they'll return two to three times a week to guide you through sessions that are efficient yet appropriately challenging.
Everything about your experience will be customizable. You can choose to incorporate an optional nutrition component for dietary guidance, do complimentary web-based workouts between your in-person sessions, and use our intuitive app to help track all of your fitness data. Work out solo or with a partner for couples' training, and choose the trainer who aligns with your fitness style. Best of all, watch the progress as it happens using our complimentary 3D body composition scans.
Get Started with Mobile Trainers Today
If you're ready to embark on a fitness journey that will finally make the difference you're looking for, turn to our Fort Worth personal trainers. See why our clients stick with us nearly four times as long as the average gym membership — start your personal training journey here.
Watch to Learn More About Mobile Trainers


START WITH A FREE EVALUATION SESSION!
Please select the button below to schedule your initial complimentary evaluation, and a member of our staff will come to you to discuss how we can help you achieve your goals.