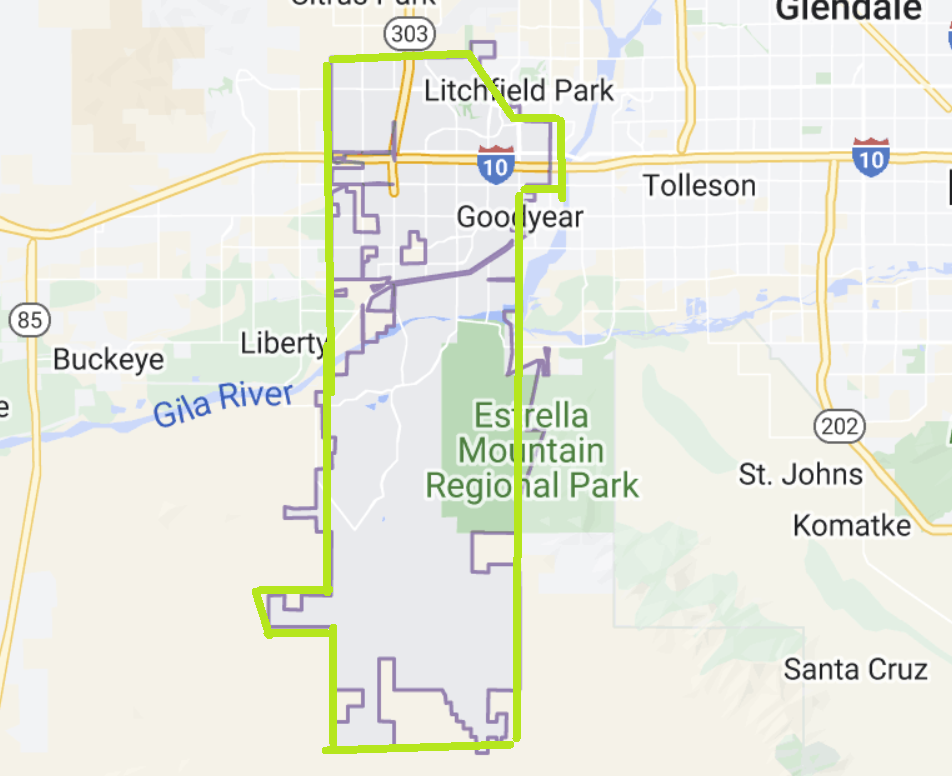 Our Goodyear Personal Trainers
Coverage Status:
Fully Covered
Number of Available Trainers: 2
Like most Phoenix suburbs, Goodyear, AZ has a wealth of boutique fitness studios, national chain gyms, and everything in between. And while those facilities may be right for some people, others are drawn to a more relaxed environment where you can go at your own pace to meet fitness goals. What if that environment was your own home?
Our Goodyear personal trainers bring all the guidance, tools, and expertise you'd get with an in-gym personal training experience right to your home. Unless you're training as a powerlifter, you don't need cable machines or other complex gym equipment. With our trainers, you'll work through simple yet effective routines that get you closer to your fitness goals with each session.
A Proven Approach From Our Goodyear Personal Trainers
Our trainers are among the best in the industry. We're so selective when it comes to sourcing our talent that we only hire within the top one percent of trainers who apply to work with us. This allows Mobile Trainers to deliver you superior quality in a customized fitness experience. We take a straightforward approach to making exercise work for you. We'll start with a free in-home initial session during which you'll share your goals and our trainers will share more about what to expect from their visits. You'll have the opportunity to ask questions and discuss any specific objectives you have in mind. Whether you're looking to grow stronger as a couple, embark on a postpartum fitness journey, or lose weight, we'll craft a plan that caters to your specific needs.
If you decide in-home personal training is right for you, our personal trainers will keep coming back for sessions two to three times a week. You can expect dynamic, exciting routines that challenge you appropriately and are designed to yield maximized results in as little time as possible. We know time savings is a big motivator behind the choice to work with an in-home trainer, so our trainers respect your schedule and structure your workouts strategically. You don't have to log countless miles, hours, or reps to get the results you want.
How We Track Your Progress
The only way to know you're progressing in fitness is to see measurable results. For some people, that may be looser-fitting clothing or the ability to lift heavier. For our trainers, proof comes down to numbers we can track and use to celebrate your wins. We're so committed to providing an effective training plan that we provide free monthly 3D body scans to help you see how far you've come. Numbers don't lie, and once you see the proof, you'll be hooked on making improvements.
Start your transformation today by scheduling your initial session with one of our Goodyear personal trainers here.
Watch to Learn More About Mobile Training


START WITH A FREE EVALUATION SESSION!
Please select the button below to schedule your initial complimentary evaluation, and a member of our staff will come to you to discuss how we can help you achieve your goals.