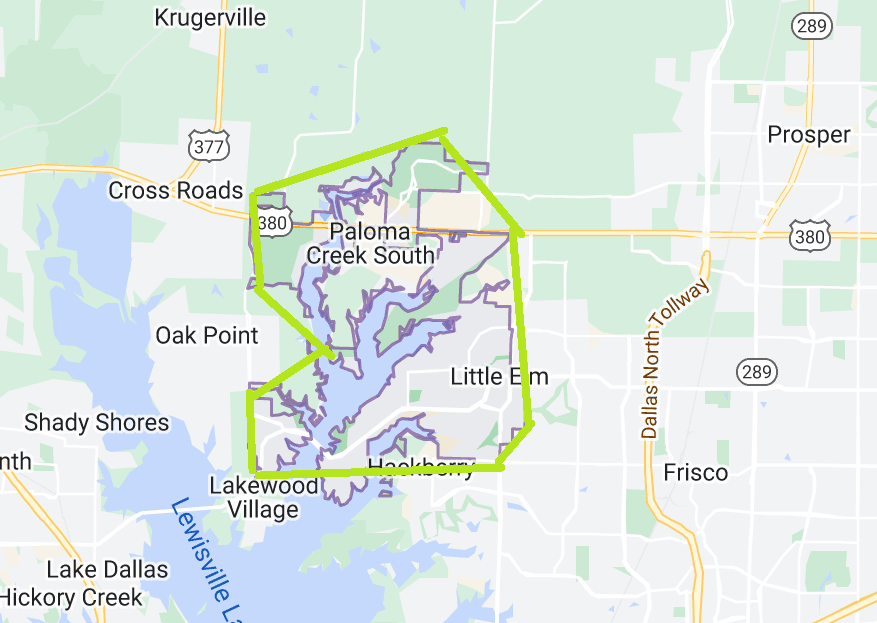 Our Little Elm Personal Trainers
Coverage Status:
Fully Covered
Number of Available Trainers: 3
The Dallas-Fort Worth area is home to plenty of local gyms, and Little Elm is no exception. But if the traditional gym-going experience doesn't meet your needs, there's another option. For something different, turn to Mobile Trainers for a personalized, in-home training program. Our Little Elm personal trainers offer convenient workouts in the comfort and convenience of your home environment while making the most of your time and effort.
In-Home Fitness with Leading Little Elm Personal Trainers
Our trainers help you achieve the same results you'd get with a personal trainer at the gym without having to leave the house. Aside from powerlifters, most people don't need the heavy-duty gym equipment to reach their goals. And as for the equipment you do need, our trainers will have everything on hand. All you need to provide is a small space with enough room to work out safely — even a 10' X 10' area will do.
To start you off in your fitness journey, one of our trainers will visit for a complimentary evaluation. You can expect to discuss your objectives, current health and fitness level, and any preferences you have for working out. For example, you can request to work with a male or female trainer. This preliminary in-home session is important for helping our team create a plan that will work best for your specific needs. Developing a comprehensive profile is also important for preventing injuries — a core component of our overall approach to fitness.
After your trainer has developed your program, in-home sessions will begin. Most of our clients meet with their trainer twice or three times weekly, but you can adjust the frequency based on what works best for your schedule. To keep costs down and stay on track with your goals, you're free to use our online classes in between your in-home workouts.
Since nutrition is also a critical aspect of optimizing your workouts, we also offer an optional dietary component to your training program. Allow our experts to take the guesswork out of healthy eating. We also offer an app for simplified exercise and nutrition logging.
What Sets Mobile Trainers Apart
Most fitness professionals who work in a gym are pushed to make sales, but our team is driven by results. It's your trainer's job to guide you towards meaningful changes and improvements, which is why we use 3D body composition scans to help you see your progress. Numbers don't lie; the proof is there for you to see each month.
This unique approach is part of the reason why our retention rates so much higher than those of the average gym. Clients stay with our personal trainers four times as long as they hold onto their gym memberships, which is important when you consider that consistency is the key to maintaining results.
See the difference firsthand. Schedule your first session with one of our Little Elm personal trainers below.
Watch to Learn More About Mobile Trainers


START WITH A FREE EVALUATION SESSION!
Please select the button below to schedule your initial complimentary evaluation, and a member of our staff will come to you to discuss how we can help you achieve your goals.