Nelson (Dallas)
Nelson has an overwhelming affinity for Fitness and nutrition, holding a BS in Nutritional Sciences, and is a NASM Certified Personal Trainer. He lives by the principle that each day is an opportunity to become a better version of yourself, and not just physically, but mentally and emotionally as well.
With over 12 years experience in resistance training, and an athlete at heart, he is highly skilled in gaining muscle mass and sports performance. Also, having dealt with sports injuries (knee,hip,ankle) and nutritional deficiencies throughout his youth, he is talented in helping overcome injuries, and weak points in the body.
As a natural bodybuilder and expertise in nutrition makes him proficient in body-fat reduction and weight loss/gain in a sustainable way. Having worked with all ages, he practices training for longevity, along with symmetry and balance.
Nelson's favorite sport is volleyball because of his high vertical leap and plays both sand volleyball and middle blocker in indoor volleyball.
James (Dallas)
James Is a NASM certified personal trainer with over 5 years of experience. Since his youth, he's always had an affinity for sports and exploring the capabilities of the human body. After spending 7 years in the military, he discovered a passion for helping others reach their potential in a safe and consistent way.
Working with a multitude of people of different cultures and experiences, he understands that no 2 individuals are alike. Everyone is different a requires a program to fit their needs and goals. He has experience with working with a multitude of people of all ages and capabilities.
James is proficient in resistance training, plyometric/ athletic performance training, cardiovascular training and correctives. Fitness for James is about empowerment. He wants you to be healthy and capable to do what brings you the most joy for as long as possible!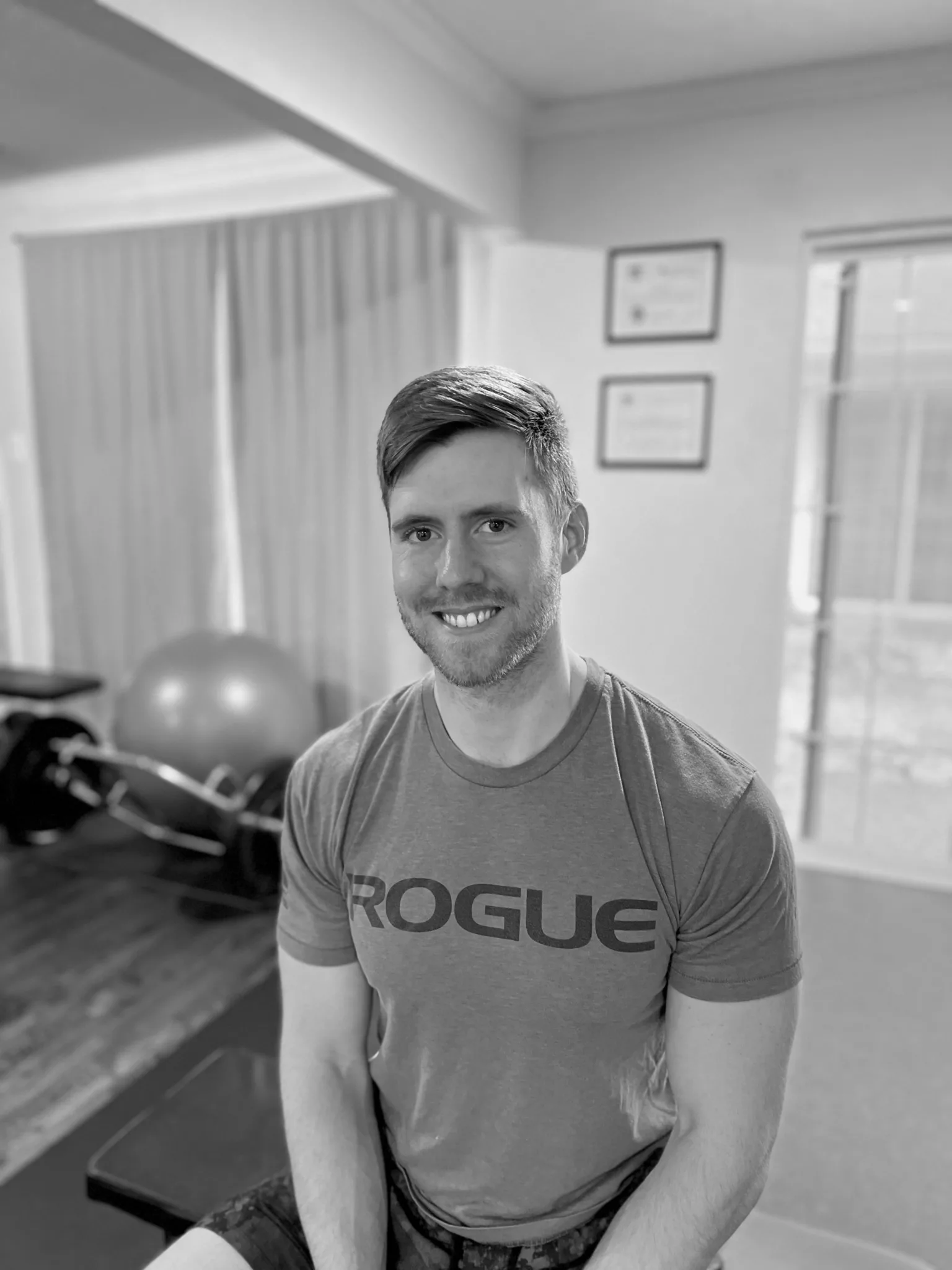 Jesse (Dallas)
Jesse has over 10 years of experience in the fitness industry, training people of all ages and experience levels, from 15-year-olds to 80-year-olds. He specializes in body recomposition and helping his clients create a healthy relationship with fitness that is sustainable. Jesse has certifications from NASM, and biomechanics specialist certification through NESTA. .
Nathan (Dallas)
Ace certified
Training professionally for 3 years
Specialties include, weight loss, muscle building, sports performance, and functional movement.
Nathan's fitness journey started in high school. He was an elite athlete and went on to play football in college. He's a very competitive person, and after college sports he raced on an amateur cycling team for a few seasons. These experiences gave Nathan a broad scope when it comes to specialties. He chose to be a trainer because he works best through others. His personal purpose is cultivating lasting relationships that help the individuals he meets realize and seize their potential. Nathan just moved to Texas from Colorado about a month ago so he's still exploring the area! He looks forward to partnering with you on your fitness journey!
Christian (Dallas)
Personal Trainer for 6 years has trained over 1000 in-person clients. Helped many shapes, sizes, and age range. Christian specializes in weight loss and muscle gain. He is looking for clients who are dedicated to not only making a temporary change but changing their life forever!
When Christian trains clients, he aims to teach them the fundamentals of fitness before anything else. Longevity and health are the two most important aspects of fitness for him. He believes that a strong, functional body will help anybody achieve any goal in life, fitness or non-fitness related.
Christian personally loves doing calisthenics and wrestling as his form of exercise. He currently competes in Sumo Wrestling and does multiple tournaments across the USA. He also used to hold two world records for weighted chin ups, the most chin ups done in one minute with a 100lbs and 40lbs backpack. Currently training the break the record for, most chin ups done with body weight added!
Gage
Gage has loved fitness since high school, where he did traditional bodybuilding training and a variety of sports! After high school, he joined the Navy and pursued becoming a rescue swimmer as a result he changed my training to include much more swimming, running, and bodyweight training! While in the navy, he was introduced to Crossfit and was instantly hooked! He trained Crossfit throughout his 4 years in the navy became a certified coach when he left the navy in 2016. As a crossfit coach, he has taught functional fitness classes, kids classes, gymnastics seminars, aerobic capacity seminars, olympic weightlifting classes and personal training clients. In addition, Gage also has a degree in exercise science.
How to Get Started
If you're interested in working with Mobile Trainers, simply give us a call or schedule a complementary consultation via the form below, and a member of our staff will contact you shortly to confirm an appointment. We look forward to joining you on your fitness journey!
START WITH A FREE EVALUATION SESSION!
Schedule a free session now, and let one of our Mobile Trainers come to your home to discuss how we can help you reach your goals and change your life for the better.