Steven (Phoenix)
Steven graduated with his bachelors degree in exercise science from University of Southern Indiana, where he also played four years of club Rugby. He tries to live by the four components of rugby; move forward, support, apply pressure, and continuity. Under these four values we can accomplish many of our life goals.
Recently moved from Indiana. Steven has been training since college graduation but has been involved in sports since he could run. He is a ACSM personal trainer certified, and he specializes in proper movement technique (biomechanics), performance preparation and muscle utilization, and post-workout recovery. Steven implements strength, aerobic, balance, coordination, and mobility into all of his workouts. He's worked with numerous ages.
He is always seeking to expand his knowledge of health and wellness. His focus is on helping his clients perform in sports, the gym, and improving how they feel during activities of daily living.
Steven is married with two dogs and our tortoise. He enjoys traveling, sports, comedy, and music. Most importantly, he looks forward to working with you!
Ron (Phoenix)
Ron is a NASM certified personal trainer and corrective exercise specialist with over 4 years experience. Coming from a family with a history of heart disease, diabetes, and cancer, his health and fitness journey was born. In his mid- twenties, he became a competitive bodybuilder and moved onto being a competitive cyclist. He enjoys working out, cycling, and living a healthy lifestyle.
He believes exercise, nutrition, and mental health all work together for the success of the individual and all need to be considered for overall health improvement. He feels one of the most important attributes as a trainer is helping everyone learn proper health and fitness techniques and how to incorporate exercise into their daily lives in a fun and healthy way so they can experience and enjoy the life and activities they want.
All ages have been able to benefit from Ron's expertise with a wide range of goals including: post physical therapy/recovery; muscle imbalances through corrective exercise and flexibility/mobility.
Kiefer (Phoenix)
Kiefer is a NSCA Certified Strength and Conditioning Specialist and holds a B.S. in Business Management from Providence College. He has over 12 years of experience in the fitness industry and holds additional certifications with USA Weightlifting, The National Academy of Sports Medicine, and Peak U Pilates.
He is a former Division 1 Lacrosse Player who also obtained his first career position as a NCAA Strength and Conditioning Coach for his Alma Mater. While maintaining a specialization in strength and conditioning, Kiefer transitioned to personal and large group training at Equinox Health Clubs in both the New York City and Washington D.C. markets and later Life Time Fitness in Scottsdale where he headed the company signature strength and conditioning program, Alpha™.
He has worked with a wide range of clientele from professional, collegiate, and high school athletes to business executives, doctors, and philanthropists. He has also dedicated a significant amount of his time helping a plethora of clients recover from high level injuries and various body conditions.
Kiefer's training style is very similar to reverse engineering. He wants clients to feel empowered in their own personal process and autonomous with the outcome. More than anything, Kiefer treats the entire body and prides his work on being multi faceted in approach. He is so dedicated to helping others that he even took a service trip to Uganda, Africa to train the continent's first national lacrosse team as recognized by the Federation of International Lacrosse.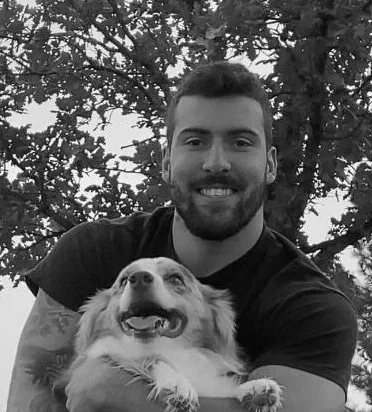 Holton (Phoenix)
Holton is a ISSA Certified Personal Trainer who specializes in strength training. He has a passion for helping clients become more confident in themselves and in the weight room. New to Phoenix from Colorado, Holton likes to spend his time hiking and taking his dog Griffin to the dog park. He also enjoys cooking healthy meals that help him maintain his lifestyle as a competitive powerlifter.
He enjoys focusing on using correct body mechanics and increasing mobility while still creating a fun and challenging workout. Holton is a Precision Nutrition certified nutritionist which he utilizes to educate clients on how to make healthy choices in their life. He has experience with a variety of clients ranging from all ages. Looking forward to helping future clients reach their fitness goals!
Pearce (Phoenix)
Pearce's passion for fitness began as he overcame his own obstacles of once being overweight as a teen. This kickstarted his intrigue of fitness and nutrition. He's always considered himself to be a jack of all trades, possessing knowledge of specialty training including: kettlebells, corrective exercises, injury prevention and rehab training, strength, muscle building and weight loss. Pearce's love for fitness doesn't stop there, as he's a sports nut, and his favorite sports to play are basketball, football, and soccer. Basketball is his favorite, as he's always prided myself on having one of the smoothest jumpshots on the court.
In his free time, Pearce enjoys staying active hiking, swimming, cycling. He also enjoys cooking, as he believes proper nutrition plays a vital role in life. In fact, one of Pearce's mantras is, If you can't read the ingredient on the label, don't buy it!
Brendan (Phoenix)
Brendan is ISSA and NCCPT certified. With over 17 years in the fitness industry, he has worked with all types of clientele ranging from age 7 years old to 90. He specializes in corrective exercises, injury prevention, injury rehab, sports training, weight loss, muscle gain and overall health and fitness. His passion for fitness has led him on his own journey through natural bodybuilding. Powerlifting, distance cycling, and martial arts like muay thai, boxing, and judo. He uses all his knowledge and expertise to deliver fun, effective and exciting workouts to his clients that will always have them coming back for more.
How to Get Started
If you're interested in working with Mobile Trainers, simply give us a call or schedule a complementary consultation via the form below, and a member of our staff will contact you shortly to confirm an appointment. We look forward to joining you on your fitness journey!
START WITH A FREE EVALUATION SESSION!
Schedule a free session now, and let one of our Mobile Trainers come to your home to discuss how we can help you reach your goals and change your life for the better.