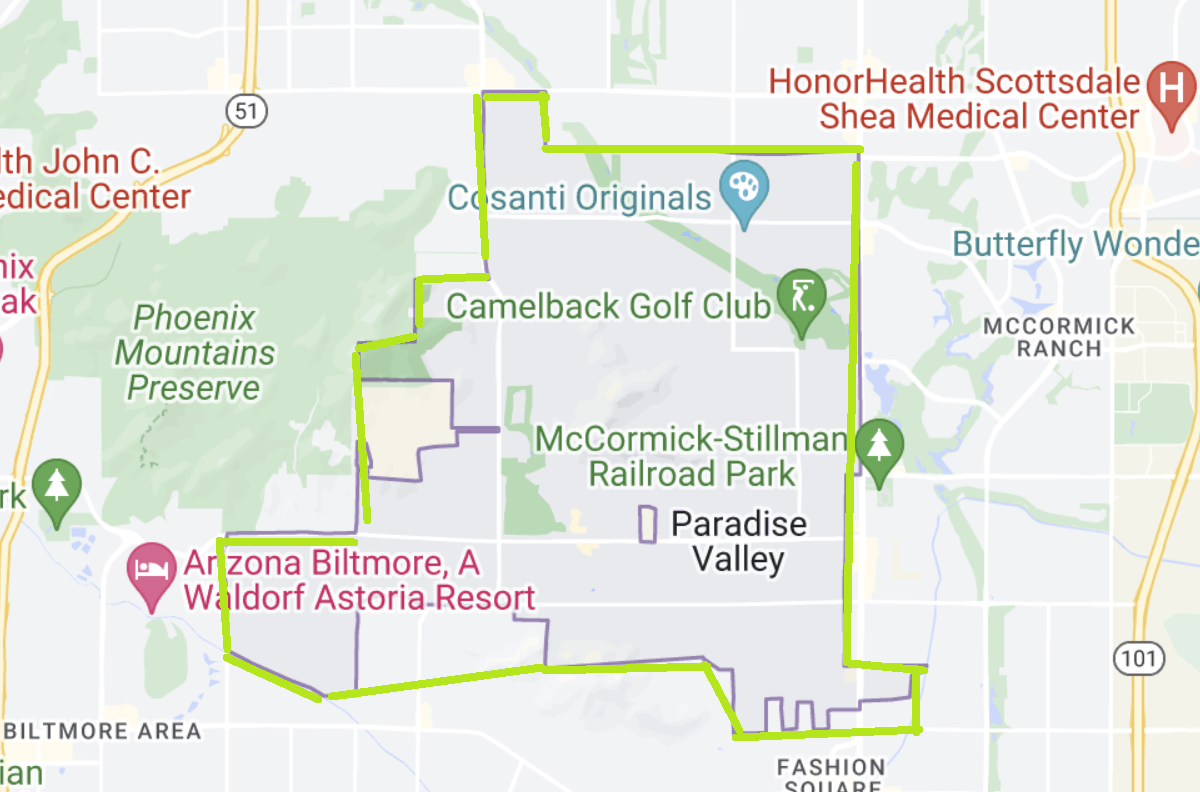 Mobile Trainers in Paradise Valley
Coverage Status:
Fully Covered
Number of Available Trainers: 3
Experts agree that most adults only need 150 minutes of physical activity each week, which amounts to 30 minutes a day, five days a week. Yet, research shows most gymgoers are logging upwards of eight hours a week at the gym. That's fine if you have lots of time to spare or are training for a competitive event. Yet, if you have a busy schedule and just want to reach some personal fitness goals, chances are there's a better option for you.
While Paradise Valley has no shortage of gyms to choose from, you may crave a different experience — one that doesn't involve a commute, tiered memberships, surcharges, and crowds. Our Paradise Valley personal trainers are here to give you that option.
In-Home Workouts with Our Paradise Valley Personal Trainers
Mobile Trainers brings you the quality of a gym-based personal training program in the comfort of your own home. We have all the equipment, knowledge, and personal attention you need to embark on a transformative fitness journey — without all the hassle that comes with the traditional gym experience. You get to enjoy a customized, one-on-one workout program in the comfort and privacy of your own home.
Here's how it works: Our trainers come to you for a preliminary session, during which you'll discuss goals, current fitness levels, and preferences. Then, they'll develop a personalized plan based on this information, customizing workouts based on your specific goals and needs. With this detailed roadmap, you'll be ready to begin in-home training sessions. Most clients see the best results with two to three sessions per week, but feel free to complete our free virtual workouts online in between.
We make everything easy to track with our intuitive app, which also allows you to log your nutrition. And, if you need guidance in that realm, we have you covered there, too. Our nutritionists can make tailored recommendations that fit your lifestyle and dietary needs to further accelerate your goals.
Mobile Trainers' Innovative Approach
If you've ever been weeks into a workout plan wondering when you'll start seeing results, we'd like to put an end to that. Not only are our programs strategically developed to get you to your goals as quickly as possible, but we also back our word up with hard proof. Our 3D body composition scan tracks your progress over time, giving you insights into how all your hard work is paying off. Scans are performed for free each month, and are also used to help our trainers make tweaks to your program accordingly.
Don't take our word for it — see for yourself what our Paradise Valley personal trainers can do. Schedule your first session here.
Watch to Learn More About Mobile Training


START WITH A FREE EVALUATION SESSION!
Please select the button below to schedule your initial complimentary evaluation, and a member of our staff will come to you to discuss how we can help you achieve your goals.