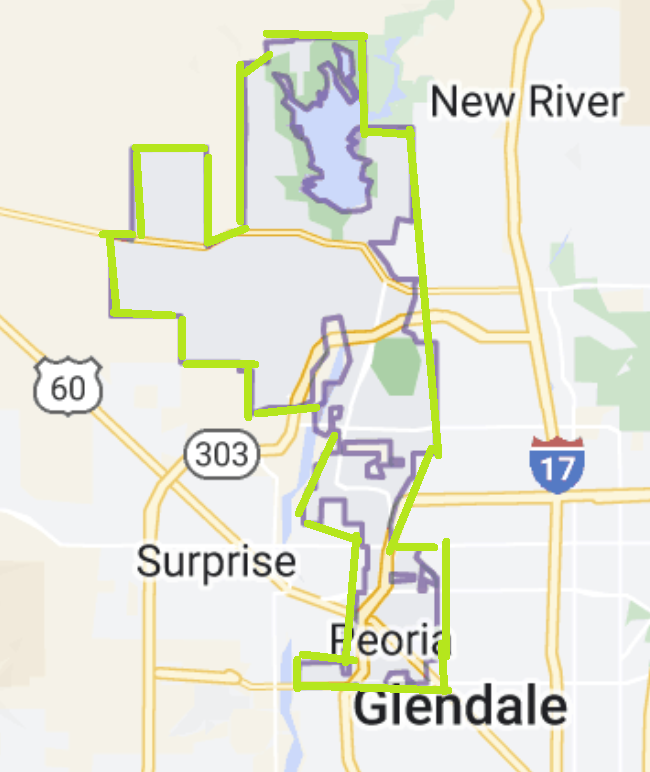 Our Peoria Personal Trainers
Coverage Status:
Fully Covered
Number of Available Trainers: 2
As a suburb of Phoenix, Peoria is brimming with opportunities to stay fit, including outdoor recreation, private fitness clubs, and everything in between. If you're looking for something new, Mobile Trainers could be right for you.
Instead of fighting the crowds at the gym or spending hours pounding pavement, we invite you to work with our Peoria personal trainers right in your home. Our professional team will bring you a customized fitness plan, along with all the equipment you need to start working out efficiently and effectively.
Why Work with Our Peoria Personal Trainers?
Maybe you've tried numerous fitness classes, at-home programs, and gym memberships only to find that they're just not for you. Or, maybe you're new or returning to fitness, and feel that all the options are a bit daunting. Whatever the case, we're here to make workouts work for you.
Our program starts with a free in-home initial session. Our trainers will get to know your fitness goals and experience, while you'll get to know what our program is all about. If you decide it's right for you, they'll return two to three times a week for invigorating guided workouts that get you the results you want faster. You can work out on your own, as a couple, in your home, or in an outdoor area on your property. We also have an optional nutritional component if you're looking for some guidance for getting your diet on track.
To ensure you get the best in-home personal training Peoria has to offer, we've chosen the highest caliber of talent in the local fitness market. Our trainers have been strategically hand-picked from a vast pool of candidates and represent only the top one percent of the industry. They're educated, experienced, and ready to support you through every step.
Measuring Results: Seeing Is Believing
Oftentimes, people abandon their workout regimen when they feel they've been putting in the effort without seeing the results. You don't have to worry about that with Mobile Trainers. We stay accountable to your progress by tracking it monthly using our state-of-the-art 3D body composition scan. It measures improvements such as fat loss and muscle gain to illustrate all the ways your journey is moving in the right direction. Whether you're looking to reestablish fitness postpartum, wanting to lose weight, or seeking strength gains, our program can get you the results you're after.
Schedule your initial session with one of our Peoria personal trainers here.
Watch to Learn More About Mobile Training


START WITH A FREE EVALUATION SESSION!
Please select the button below to schedule your initial complimentary evaluation, and a member of our staff will come to you to discuss how we can help you achieve your goals.