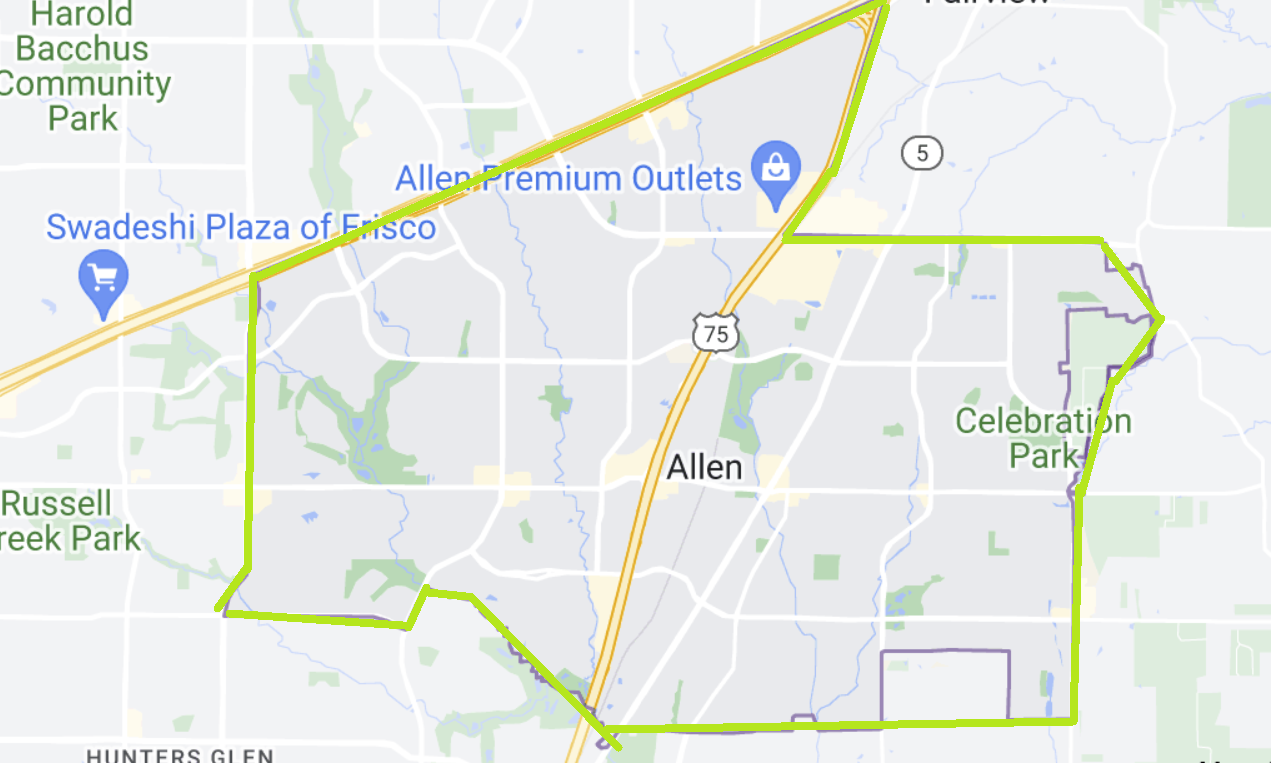 Our Allen TX Personal Trainers
Coverage Status:
Fully Covered
Number of Available Trainers: 3
As a suburb of Dallas, Allen, TX has many of the nationally-recognized brand-name gyms, along with more than 700 acres of parks and 40 miles of hiking trails. Residents are spoiled for choice when it comes to exercising outside the home, but what about those who prefer to work out without leaving the house?
Whether you're looking to avoid crowds or just want to make the most of your time, our Allen personal trainers are here to provide a convenient and effective alternative to gym workouts. Our team brings quality personal training to your home and makes it easier than ever to execute your fitness goals.
Workouts that Work for You from Our Allen Personal Trainers
Our personal training program is simple, but it works. We start with a complimentary initial in-home training session, during which our trainers will find out more about your personal goals, current fitness levels, and exercise preferences. From there, they'll develop a personalized exercise program to help you meet your objectives.
You'll meet with your trainer two to three times a week on your terms. Whether you want to work out with your partner for couples' fitness, do your routine in your living room, or take your exercise outdoors on your patio, we're happy to accommodate your requests. You can also choose your trainer to ensure your partner in fitness is someone with whom you'll be comfortable.
What Sets Us Apart
Mobile Trainers is committed to providing you with an exceptional personal training experience. For this reason, we're exceptionally picky when it comes to sourcing talent. We've only selected the top one percent of applicants, thus ensuring we deliver only the best the fitness industry has to offer. We also leverage state-of-the-art technology to make your fitness journey as powerful and seamless as possible. From our monthly 3D body composition scans that provide data-driven insights into your progress to our easy-to-use app for tracking workouts and nutrition, our team remains at the forefront of innovation to ensure you have the best tools for success.
These benefits – along with the fact that our team is never driven by sales – set our Allen trainers apart from the rest. In fact, our retention rates are nearly four times higher than that of a typical gym, which stands as proof that our clients love our program and its results.
Ready to start working towards yours? Schedule your free initial session with one of our Allen personal trainers using the form below.
Watch to Learn More About Mobile Trainers


START WITH A FREE EVALUATION SESSION!
Please select the button below to schedule your initial complimentary evaluation, and a member of our staff will come to you to discuss how we can help you achieve your goals.