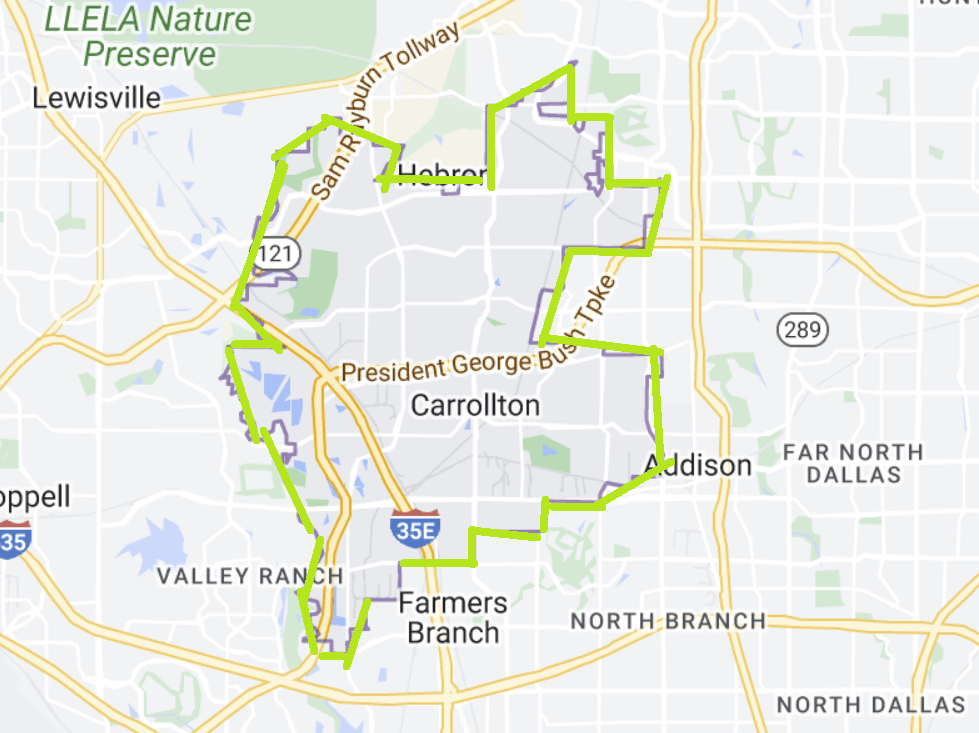 Our Carrollton Personal Trainers
Coverage Status:
Fully Covered
Number of Available Trainers: 3
Situated in the heart of the Dallas-Fort Worth region, Carrollton is a thriving community offering plenty of parks. It's also got a selection of chain gyms, as well as private fitness studios. Now, there's a new option for residents: the option to get top-notch personal training right in the living room.
Our Carrollton personal trainers accommodate busy lifestyles and the desire to skip crowded gyms. We've hand-selected the best fitness professionals in the area to guide you on your journey to becoming the best version of yourself. They'll supply you with everything you need to get an effective, efficient workout without spending hours at the gym.
Succeeding in Fitness with Our Carrollton Personal Trainers
Personal training is sought after for many reasons. For one, it eliminates the guesswork of trying to determine how to work out, for how long, and on which days. For another, it establishes a one-on-one relationship in which the trainer designs a program exclusively for your exact needs, and also holds you accountable in a way no other fitness program could. Mobile Trainers offer all these benefits, but with an important additional perk: you get to enjoy it all without having to step foot in the gym.
Some people have already tried the gym and got sick of waiting for a parking space or the right equipment to open up. Others prefer the privacy of working out at home, while others still may be a little germ adverse. Whatever your reasoning, it's completely okay — and that's why we're here!
Our trainers will cultivate an exercise program designed exclusively for you, based on your current fitness levels and what you're trying to achieve. Then, you'll meet two to three times a week for fun but challenging workouts that push you to new levels. Track it all in our easy-to-use app, which can also be used for logging nutritional data. And if you need dietary guidance, we can help there, too. Our nutrition team can accommodate a wide range of dietary needs and preferences to make realistic yet effective recommendations.
The Mobile Trainers Difference
Another key difference about our trainers is that they're not motivated by sales. Instead, what drives our team is results. Each month, you'll track your progress using our free state-of-the-art body composition scan, which will give you data-driven insights about all the progress you're making. These are the wins that our team chases — not selling some product just to make a buck. We're in it together, and your success is ours, too.
Let's get started on your journey as a team. Schedule your free initial session with one of our Carrollton personal trainers here.
Watch to Learn More About Mobile Trainers


START WITH A FREE EVALUATION SESSION!
Please select the button below to schedule your initial complimentary evaluation, and a member of our staff will come to you to discuss how we can help you achieve your goals.