Amy (Phoenix)
Amy has over 10 years of experience in fitness and nutrition. She enjoys training people one on one,in small group training and through group fitness instructing. Amy loves to show her clients that exercise can be fun and a great way to reduce stress. She believes the right balance of exercise and nutrition, along with warming up, stretching and rest can help them create a lifestyle to create the best quality of life possible. She will show you that consistency is KEY! She will push you toward your goals while doing it safely and remaining injury free, while keeping you motivated along the way. Her motto is-"You only have ONE body, so investing in yourself is the BEST gift you can give yourself or a loved one or BOTH!"
CERTIFICATIONS:
NASM, AMFPT, ASFA, AFAA, CPR&AED, Nutrition
TRAINING SPECIALTY:
HIIT /Sports conditioning, Weight training, Geriatric training, TRX, Weight loss
Vik (Phoenix)
Vik is a personal trainer for Mobile Trainers in the Phoenix area. She played soccer at the collegiate level and enjoys coaching soccer to this day. She has been a personal trainer for over 2 years, is ACE certified, and possesses a NASM Corrective Exercise certification. Beyond her deep knowledge in general personal training, she also has extensive knowledge of spinning, stick mobility, animal flow, and Dotfit nutrition. Vik has trained clients of all ages and has helped them with a wide range of goals including: muscle gain, strength training, weight loss, muscle imbalances through corrective exercise, and more. She loves health and fitness and she believes exercise is both fun and vital to enhancing one's quality of life
Katie (Phoenix)
NASM certified
Personal Training for the past 8 years
Nutrition certified
Experience with weight loss, rehabilitation, strength training, individual and group training, etc
Grew up as a competitive gymnast!
Loves to travel, ballroom dance, and enjoy life her husband and two wiener dogs.
Michaela (Phoenix)
Michaela grew up in Chicago and has a huge passion for overall wellness and movement of all different kinds! Her personal exercise favorites are weight lifting and mobility training but she also loves being outdoors hiking, spending time at the lake, etc. She hold a Bachelors of Science in Exercise Science and a minor in nutrition and received her Certified Personal Trainer certificate through NASM. Michaela participated in EXOS's performance internship this past spring and in the process of studying for their XPS exam in addition to the NSCA CSCS exam. She have experience training clients of all ages helping to achieve goals including muscle gain and strength training, weight loss, athletic enhancement, improving mobility and flexibility, nutritional support, and more. Her goal is to help improve quality of life through enjoyable movement!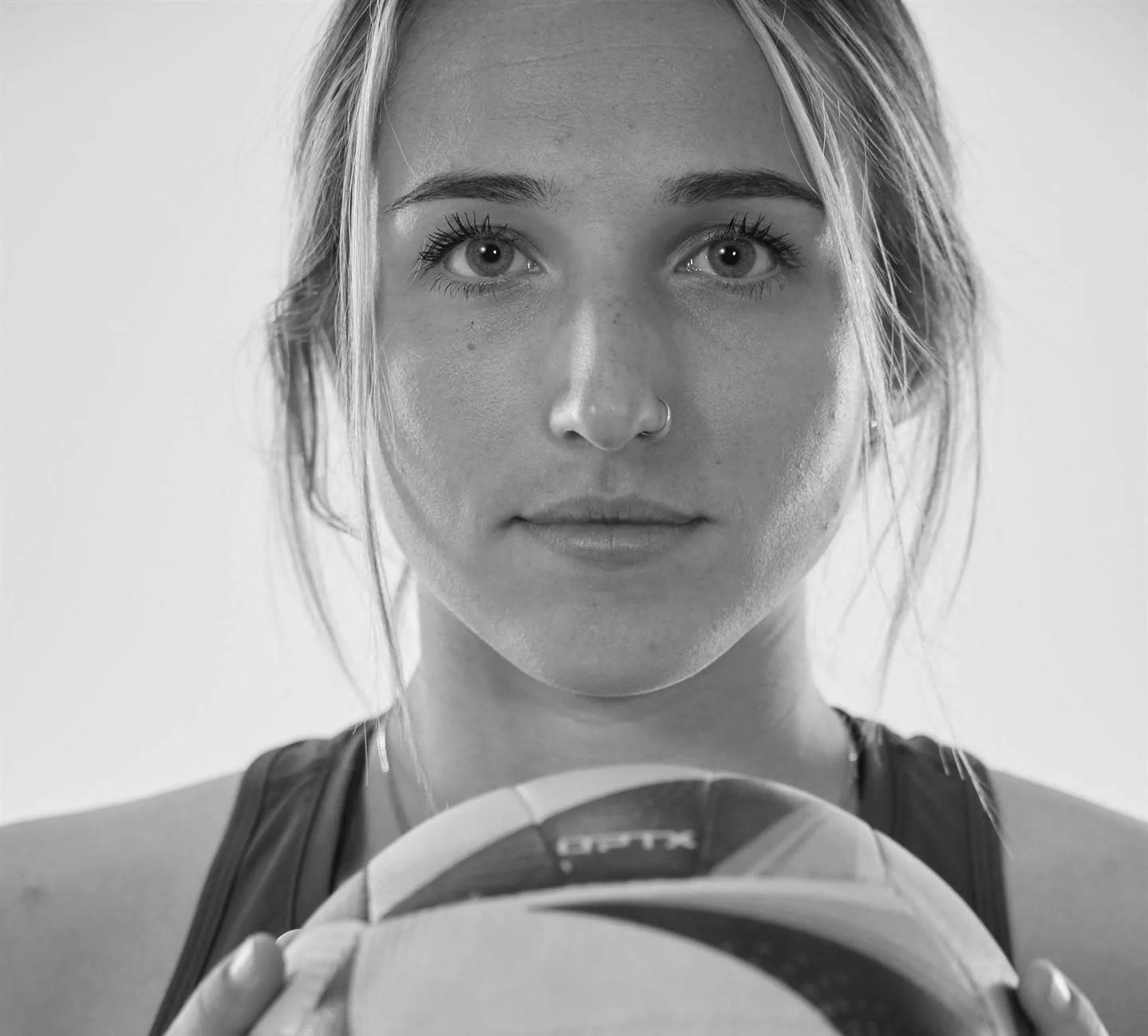 Madison (Phoenix)
Madison is a former D1 beach volleyball player. She graduated from GCU with her bachelors in Exercise Science and a minor in pre-med. She is extremely passionate about health and wellness and am a firm believer that it all begins from the inside out. She is a certified personal trainer with ISSA and has extensive experience with both one-on-one training & group training.
Her specialization is in sports performance, but she also loves helping clients with weight loss, corrective exercise, functional movements, and prenatal/post-partum. She has personally struggled through many injuries, undergone surgeries, and done lots of physical therapy, so she also has a deep passion for injury prevention and rehabilitation. Her personal fitness passions include weight lifting and HIIT workouts!
Natalie (Phoenix)
Natalie was born and raised in Arizona and loves to weight train, off-road, and go on outdoor adventures. She grew up as a competitive gymnast which lead her to get her bachelor's degree at ASU in Exercise Science and Nutrition. Natalie trains the general population with an emphasis on athletes. She received her Certified Strength and Conditioning Specialist (CSCS) certification and helps athletes with injury prevention and exercises that mirror their sport. She also has experience with training people for weight loss, weight gain, bikini competitions, and pre/post partum. Natalie loves to help people find the style of training that they enjoy and can turn into a sustainable lifestyle!
Athena (Phoenix)
Athena has been in the field of exercise and wellness for over 20 years. She holds a master's degree in exercise science, wellness, and nutrition, NASM corrective exercise specialist, and is a certified wellness practitioner through the national wellness institute. She firmly believes that everyone is entitled to a good quality of life, and therefore she enjoys bringing awareness to all determinants of health and educate how to maintain the body through exercise and play, and boost wellness literacy.
Athena has experience in everything from rehab and performance to corporate wellness and health promotions, but her passion is prevention. She wants to afford individuals the opportunity and ability to live independently, be healthy, and be happy throughout their life.
Athena is an Arizona native and has been active in both competitive and recreational sports. Hiking, swimming, and heavy lifting are some of her favorite activities.
Kylie (Phoenix)
Kylie has 7 years of experience in group fitness and 6 years in personal training. She enjoys helping others move better and feel better with an emphasis on corrective (postural) exercise, mind/body connection, assisted recovery modalities, and injury prevention. She loves to bring her energy and fun into creation through movement and exercise in 1:1 session and partner training. She enjoys providing her undivided attention in her sessions to provide her clients with proper cues and intentional movement. Her goal is to move her clients with purpose!
Kylie is currently certified as a NASM; Personal Trainer, Corrective Exercise Specialist, Stretch & Flexibility Coach, Women's Fitness, Fitness Nutrition, Aqua Instructor, and RockTape Blades Advanced FMT
Available Services
Goals We Deliver
PHOENIX F

EMALE

P

ERSONAL

T

RAINERS
DELIVERED TO YOUR HOME
Fill Out the Form to Schedule a Free Consultation.