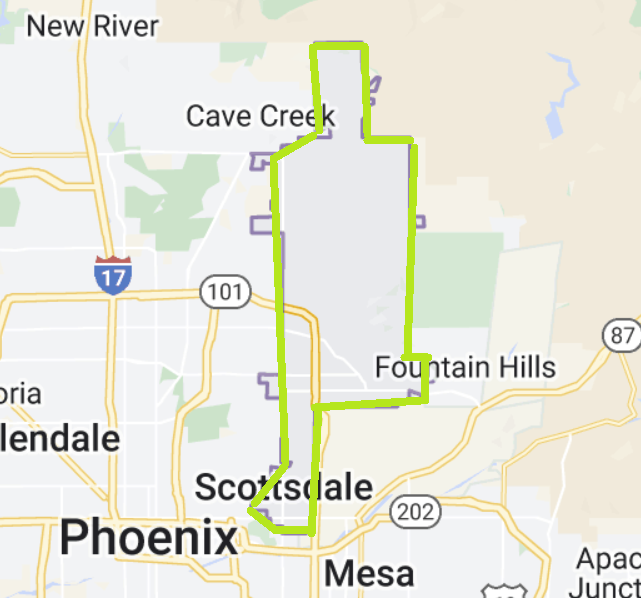 Our Scottsdale Personal Trainers
Coverage Status:
Fully Covered
Number of Available Trainers: 5
From national chains to boutique studios, Scottsdale, AZ gyms offer something for almost everyone. One thing you won't find in them is the option to work out from the comfort of your living room. That's where we come in.
Mobile Trainers couples the extensive options of the gym with the convenience of in-home workouts. Our Scottsdale personal trainers are well-educated, experienced, and trained in industry-leading best practices to help you become the fittest version of yourself.
Results-Driven Fitness Programs from Our Scottsdale Personal Trainers
If you've logged hours at the gym or doing home workouts but aren't quite where you'd like to be in your fitness journey, you're not alone. You could have all the equipment in the world, but without an in-depth knowledge of personal training principles, you'll struggle to see the results you're after.
Our personal trainers are among the most educated and experienced in the Scottsdale area, with a proven track record of success. They'll start you off with a complimentary in-home session to find out more about where you are in your fitness journey — and most importantly, where you'd like to be. Then, they'll create a personalized training program, complete with a nutrition element (if desired). You'll know exactly what to expect from the program before your in-home sessions begin. Our trainers will meet with you at the location and frequency of your choice, and you'll begin the journey toward a stronger, fitter version of yourself.
Of course, the main purpose of a new fitness regimen is to see results, and we'll make sure you're getting them. Trust our Scottsdale personal trainers to guide you through a noticeable transformation, which will be measured monthly with our complimentary 3D body composition scan. No more wondering whether your efforts are paying off — you'll see the proof in the changes your scans show each month.
What Sets Mobile Trainers Apart from the Rest
We know you have many options when seeking Scottsdale personal trainers. For this reason, we're committed to bringing you the very best. Mobile Trainers has a retention rate that far exceeds that of any gym's personal training team. From our convenient progress tracking app to our enthusiastic, supportive trainers, our clients find ongoing value in our programs and results.
To see the difference firsthand, schedule your free initial session here.
Watch to Learn More About Mobile Trainers


START WITH A FREE EVALUATION SESSION!
Please select the button below to schedule your initial complimentary evaluation, and a member of our staff will come to you to discuss how we can help you achieve your goals.