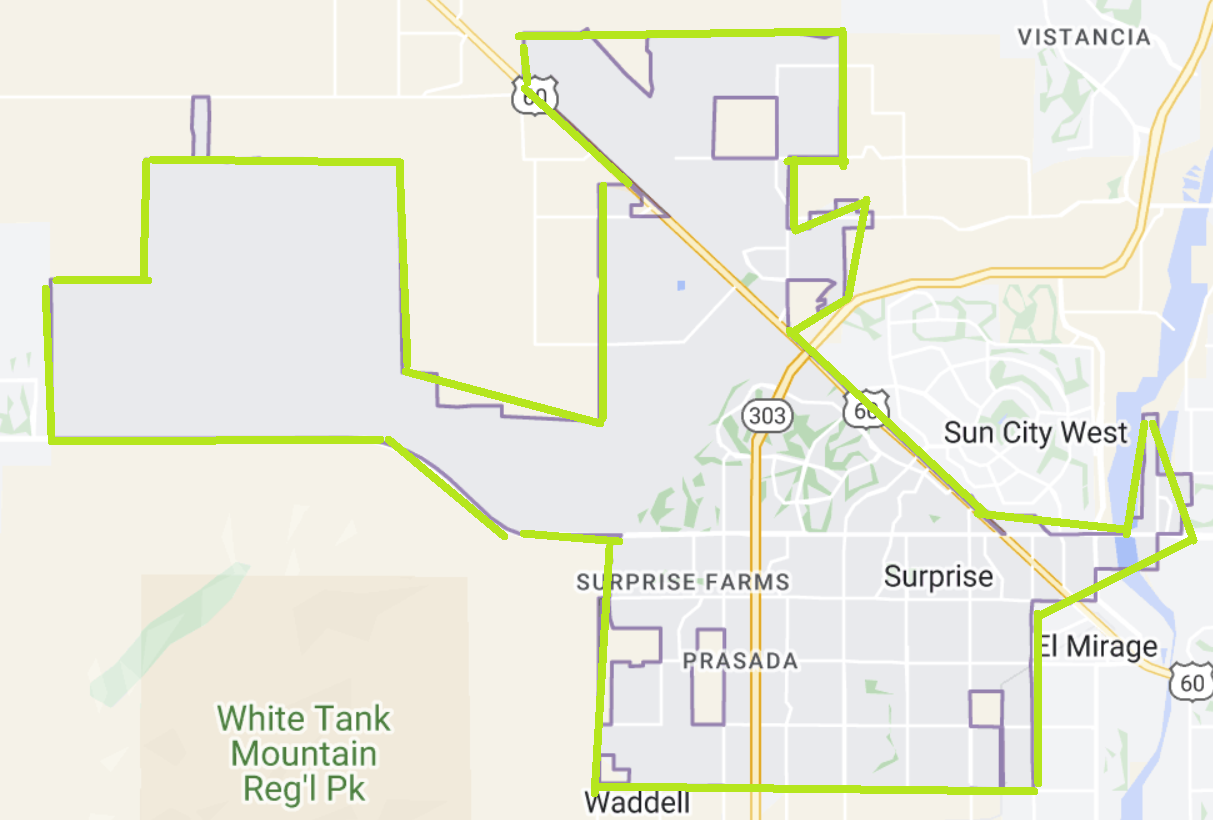 Our Surprise Personal Trainers
Coverage Status:
Fully Covered
Number of Available Trainers: 5
As a suburb of Phoenix, Surprise, AZ is brimming with opportunities to get active, from parks and recreation to local gyms. Yet, there's another fitness option that often goes overlooked: the ability to get a one-on-one, professional-led workout right from your home.
Our personal trainers take gym-quality workouts out of the busy fitness centers and into the comfort of your home. These industry-leading professionals bring all the training equipment and expertise you need to reach even the most aggressive fitness goals, all in a way that's convenient, fun, and customized for you.
We Work with the Best Trainers in Surprise, AZ
The personal trainers at our company are highly skilled and experienced in their profession, and have been selected through a rigorous and challenging process. Besides their passion for movement, our trainers have also acquired the most respected, nationally recognized certifications such as ACE, ISSA, and NSCA.
Working Out At Home with A Personal Trainer Surprise AZ
Are you in search of a fitness instructor that will help you improve your life and feel more confident? Whether you're coming back after a break, an injury, starting a workout regimen for the first time, or returning to fitness postpartum, we're here to support you in meeting your fitness goals. We also work with couples, seniors, and youth athletes who want to be professionally trained, according to their needs. No matter where you are in your fitness journey, whether women or men, our trainers can help.
We start with a free in-home consultation. During this initial session, your personal trainer will come to your place in person and will learn all about your goals, fitness level and history, and preferences. They'll also explain what to expect from the personal training program, including training style, typical cardio, strength training or resistance training workouts and how they'll help you get results. Thereafter, you'll meet with your trainer two to three times a week for personal training sessions that will challenge you appropriately and maximize your time and efforts.
With every aspect of the program, you have options. You can choose to incorporate our nutrition service into the workout plan for dietary guidance, and you'll even be able to select a personal trainer of your choice. We also have free web-based workouts you can do between sessions, as well as an easy-to-use app for comprehensive fitness tracking.
How Mobile Trainers Delivers Results
Clients often lose their focus and abandon their workout regimen when they don't see satisfactory results. Put an end to wondering whether you're making any progress with our 3D body composition scans. Going far beyond what the scale tells you, our state-of-the-art scans assess numerous metrics, such as body fat and muscle mass, providing monthly glimpses into how close you are to your fitness goals. Our scans are quick and free, and are also an important tool our trainers use to modify your exercise program as needed. This way, you won't ever have to worry about doing workouts that are failing to deliver results, or wondering whether you're really making any changes with your efforts.
A great trainer knows that accountability is absolutely necessary to stick with a fitness routine. This is why, in addition to being an exercise coach, we are also responsible for accountability coaching as well. We constantly encourage each client to continue to train, push their limits until they succeed.
Get ready to begin your journey towards the best version of yourself. Book your free in-home consultation with a great personal trainer in Surprise, Arizona!
Watch to Learn More About Mobile Trainers


START WITH A FREE EVALUATION SESSION!
Please select the button below to schedule your initial complimentary evaluation, and a member of our staff will come to you to discuss how we can help you achieve your goals.