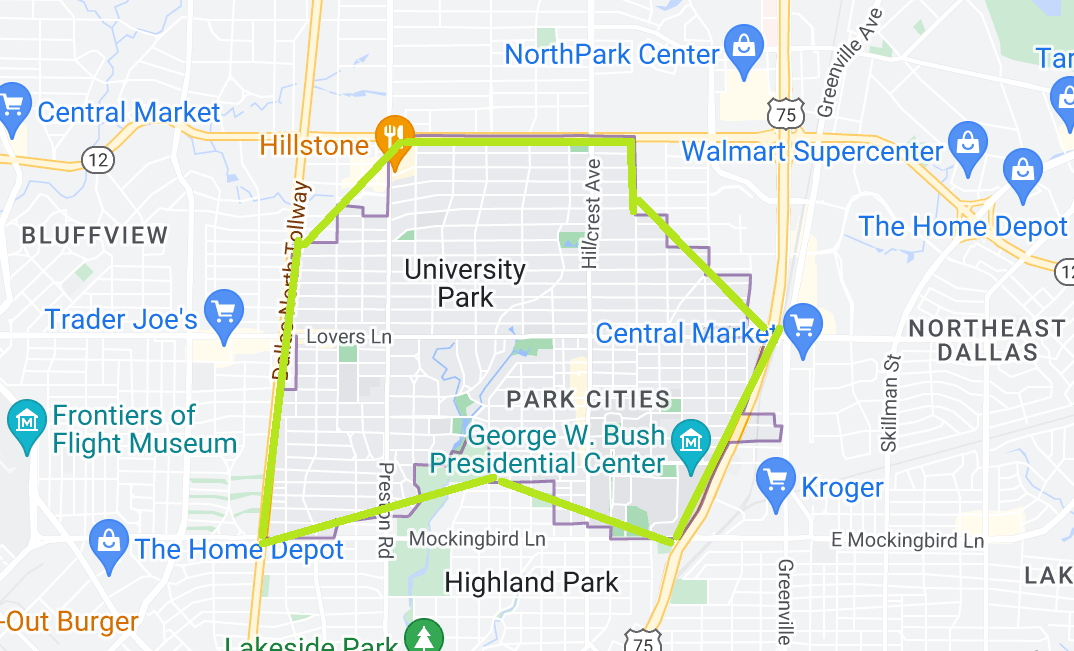 Our University Park Personal Trainers
Coverage Status:
Fully Covered
Number of Available Trainers: 3
As a suburb of Dallas, University Park, TX has ample opportunities to enjoy outdoor recreation and fitness centers. Yet, going to the gym, park, or trails means taking the time to drive there and search for a parking spot, all before you actually begin your workout. And if you're like many others, you may find that your workouts still aren't getting you the results you really want.
Our University Park personal trainers can change that with results-driven, in-home training sessions. Maybe you've already logged dozens of hours at the gym without hitting your personal goals, or perhaps you've reached a plateau in your fitness journey and want to make a change that will help you overcome it. Or, maybe you're simply looking to get started with exercise and could use some professional guidance. Whatever the case may be, your best shot at achieving your goals is working with knowledgeable personal trainers who offer focused, one-on-one training in the comfort and convenience of your own home.
Working Out with Our University Park Personal Trainers
Mobile Trainers eliminates the complexity and guesswork that come with most traditional gym workouts. Instead, you'll receive a customized personal training program with a dedicated trainer who will bring the necessary equipment to each session. Unless you're a powerlifter, you don't need all the machines at the gym to make measurable progress. What you do need is the expertise and guidance of trainers who know how to create the best program for your current fitness level and goals.
Your journey starts with a complementary in-home evaluation. During this first in-home visit, your trainer will learn about your specific objectives. Clients come to us with a wide range of needs, from senior wellness to sports training and postpartum, plus everything in between. Whether your goal is to lose weight, increase strength, or several different factors, out team will get you there.
In most cases, in-home personal training sessions are held two to three times a week. In between visits, use our free online sessions with video tutorials to stay on track. You can even log your workouts through our app for added convenience and accountability.
Speaking of accountability, we're so dedicated to delivering results that we track them each month. Our cutting-edge 3D scans provide key insights into how your body composition changes with all the work you put in. Not only does this give you proof that your efforts are paying off, but it also gives us details about how we can change your workouts to optimize the time you spend working out to avoid plateaus and continue reaching new goals.
Start Your Fitness Journey Now
Our University Park personal trainers are ready to help you become the best version of yourself. Get started on your journey by booking your free in-home consultation below.
Watch to Learn More About Mobile Trainers


START WITH A FREE EVALUATION SESSION!
Please select the button below to schedule your initial complimentary evaluation, and a member of our staff will come to you to discuss how we can help you achieve your goals.