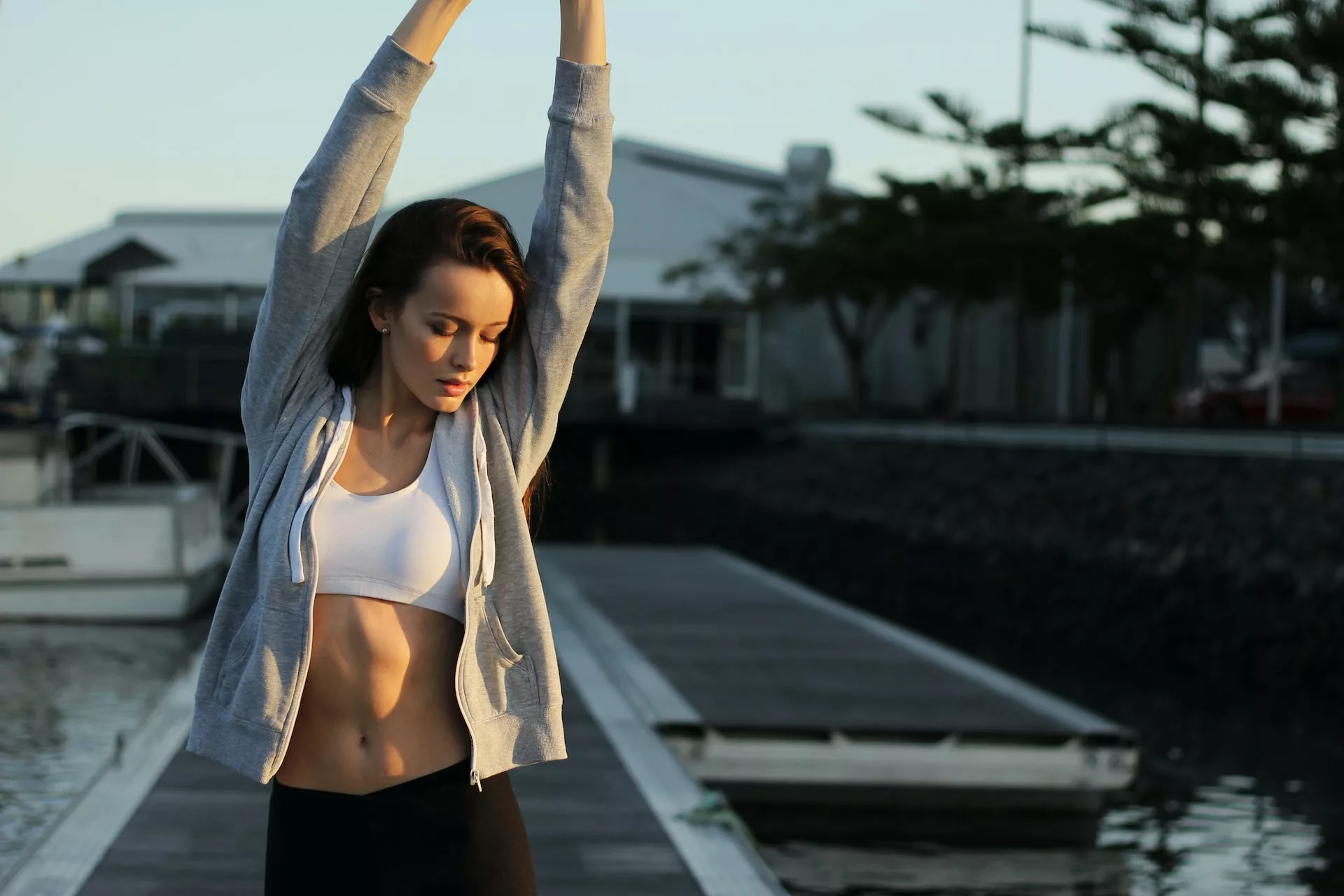 Many people turn to personal training for physical benefits. Yet, there are several important mental health benefits that can come with working out with a personal trainer. If you're looking to exercise to alleviate stress and improve your mental wellness, here's what you should know.
Can a Personal Trainer Help with Anxiety?
While it's not necessarily in their job description to help clients control their anxiety, many personal trainers wind up doing just that. There are several ways fitness professionals can combat stress. For one, they eliminate the guesswork that comes with working out. Many people become overwhelmed with all the options for exercise and
don't know where to start
. Having a personalized, prescriptive plan designed to improve your health can lift a tremendous weight off your shoulders.
For another, personal trainers provide motivation and encouragement. They're there to cheer you on
as you reach your goals
and get stronger. In a way, your trainer is a built-in workout bestie, ready to help you stay on track even on the days you don't feel super motivated.
Finally, personal trainers give you the peace of mind that comes with knowing you're performing exercises correctly. Sports injuries can have a profound effect on your mental wellness. When you're sidelined by an injury, you might miss work and be unable to exercise, and potentially find yourself unable to complete daily activities. Trainers will guide you through each movement to make sure you're working out safely and in a way that minimizes your injury risk.
What Are Some Ways that Physical Activity Can Improve Your Mental Health?
Exercise is scientifically proven to improve your mental health. Here are a few of the most noteworthy ways physical activity can help depression and anxiety and boost your overall mental wellness:
The release of feel-good endorphins: When you exercise, your body produces brain chemicals which can enhance your mood and overall mental wellness.
A healthy distraction: When you work out, your mind stays busy. This can help you break away from unhealthy thought patterns that often fuel depression or anxiety.
A confidence boost: As you achieve your goals, working out can make you feel accomplished. Many people experience boosted confidence when they start progressing through their personal training sessions.
Social interaction: Working out with a personal trainer guarantees face-to-face time with a real human. Many of us rely on machines, online instructors, and other virtual ways of working out, but there's no substitute for in-person interactions when it comes to mental health.
What Are Some Physical Exercises for Long-Term Stress Management?
The good news is there isn't one golden standard for the right type of exercise to reduce stress. Anything that gets your blood pumping is likely to boost your mood and deliver mental benefits. This means people of all preferences and fitness levels can enjoy the mental wellness perks that come from working out.
What's the Best Exercise to Improve Mental Health?
Again, there's no single exercise that's guaranteed to improve mental health for everyone. With that being said, there is evidence to indicate that aerobic exercises have especially powerful abilities to reduce anxiety and depression. Experts suspect this could be due to the increased circulation in the brain, including in the regions that control mood and motivation. Aerobic exercises include cardiovascular activities like jogging, cycling, swimming, and even walking. It's therefore a good idea to incorporate at least some form of cardio in your regular fitness routine.
If you dread cardio but still want the mental benefits of a good workout,
allows our trainers to help
. Our team structures workouts in a way that makes them engaging and appropriately challenging, so you'll never have to spend long sessions on a treadmill or bike. Start prioritizing your mental and physical wellness now.